Offering night or off-peak services
How can we enable people to travel at night, when traditional transport networks are not operating, or in off-peak periods, when transport services are reduced?
Autonomous vehicle mobility services represent a transport option that complements traditional networks, providing solutions for when buses, metro systems and trams are not running.
Our autonomous transport services are a secure mobility solution both for onboard passengers and those close by. These connected services enable transport users to follow, in real time, the exact location of the vehicle and the waiting time at stops.
Together with each local authority, we design an autonomous mobility solution to meet its requirements and to complement the traditional transport services already in place, as well as other means of transport.
The purpose of the Paris-Saclay Autonomous Lab project is to devise and test different smart, autonomous, electric and shared public and private mobility services to supplement the existing transportation systems in the Paris-Saclay area.
A comprehensive autonomous transportation system comprising autonomous vehicles, a supervision system, connected infrastructure and customer applications will be set up and experiments will be conducted to determine the requirements for scaling up an autonomous mobility service.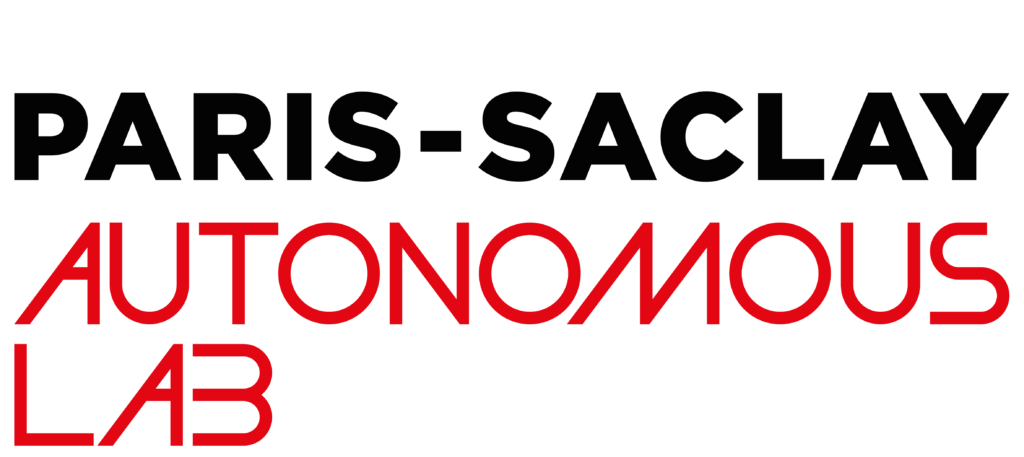 Groupe Renault, the Transdev Group, IRT SystemX, VEDECOM and the University of Paris-Saclay initiated the Paris-Saclay Autonomous Lab project. It was launched under the acronym EVAPS with support from the French government's Investments for the Future program (PIA) entrusted to ADEME; the Établissement Public d'Aménagement Paris-Saclay; the Paris-Saclay urban community; the Essonne Department; and Ile-de-France Mobilités.
covered by autonomous vehicles operated by Transdev between Massy and Palaiseau.
of trials with the Paris-Saclay Autonomous Lab project to provide in-situ tests of this new service.
Paris-Saclay Autonomous Lab
YouTube dépose des traceurs lors de l'affichage de la vidéo. En cliquant sur « Autoriser », ces traceurs seront déposés et la vidéo s'affichera. Vous avez la possibilité de retirer votre consentement à tout moment.
The Paris-Saclay Autonomous Lab project provides for:
A night collective transportation service using an autonomous Transdev-Lohr i-Cristal shuttle will serve the Saclay Plateau neighborhoods from the Massy station. The service will be provided outside the normal operating hours of the regular transportation systems and will use the existing dedicated bus lane.
Between half past midnight and 3:00 a.m., an autonomous Transdev-Lohr i-Cristal shuttle will serve four stops (Massy Palaiseau, Palaiseau Ville, La Vallée, Camille Claudel) in both directions, covering a total distance of nearly six kilometers and providing users with transportation between the Massy station and the Saclay Plateau to supplement the existing train, regional express, coach and bus services, etc.
The service is designed to fit in with the existing transportation systems and extend service beyond their scheduled operating times. It will optimize existing road infrastructure and commercial speed by using the public bus rapid transit lanes. It will also use the existing stops located in the main neighborhoods between the Massy station and the Camille Claudel bus stop in Palaiseau.
A daytime on-demand car service using autonomous Renault ZOE Cab prototype vehicles will be provided on the Paris-Saclay urban campus. People travelling to the campus by public transportation can then use it to freely move around the site.
Paris-Saclay Autonomous Lab incorporates advanced technologies in the smart vehicle systems, supervision system, connected infrastructure and secure telecommunications networks.
Contact our expert

Christine Peyrot
Commercial Director
Transdev Autonomous Transport Systems
Contact mail
Fields marked with an asterisk are required.