Safety first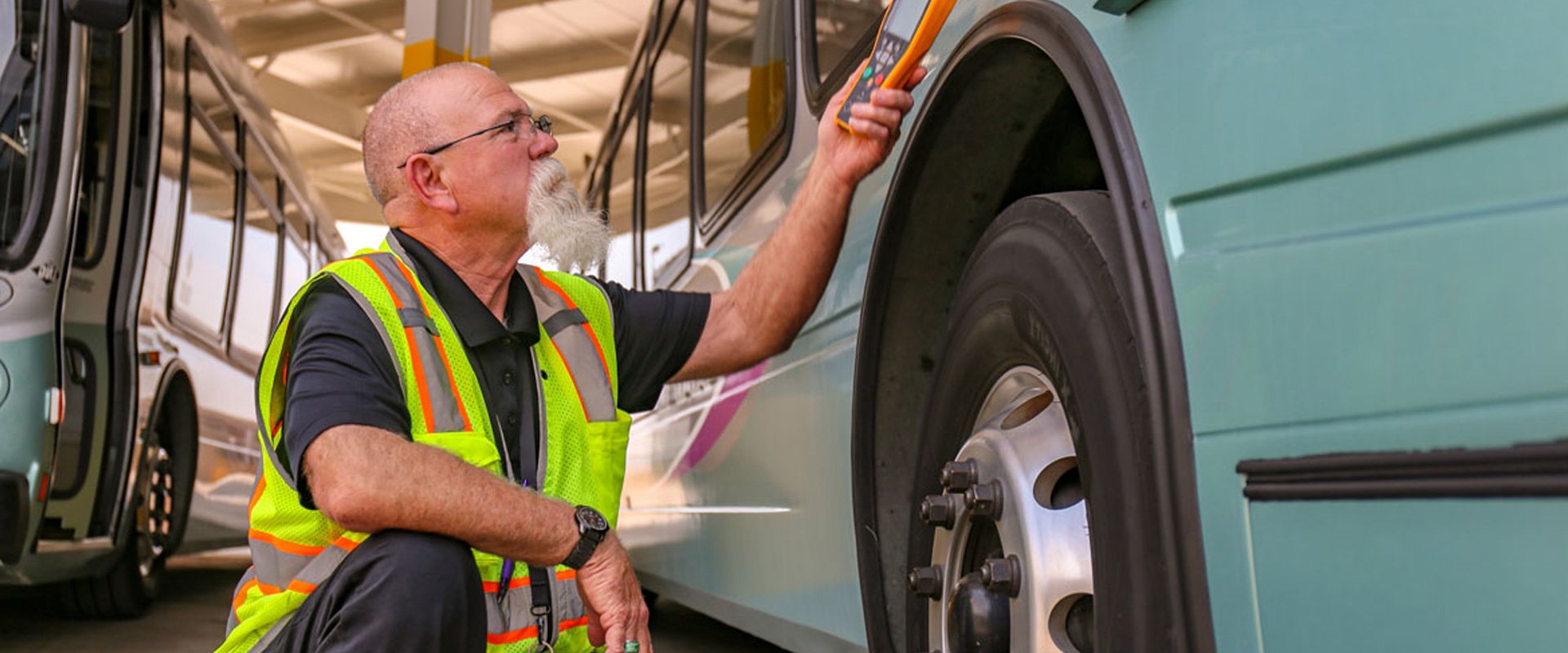 Safety First is Transdev Group's number one priority. Ensuring the health, safety and security of employees, passengers and the communities that we serve are the indispensable basis for the trust our clients, passengers and employees place in us.
Health and Safety is a #1 priority at Transdev Canada, it's a corporate culture and standard held by all.
We continuously train our employees on awareness, assessments, and recognition programs to ensure a reliable and safe service for all.
We rely on our 10 fundamental safety principles which are deployed at all our locations. Our safety correspondents also constantly exchange information within divisions and the Group to develop and share best practices.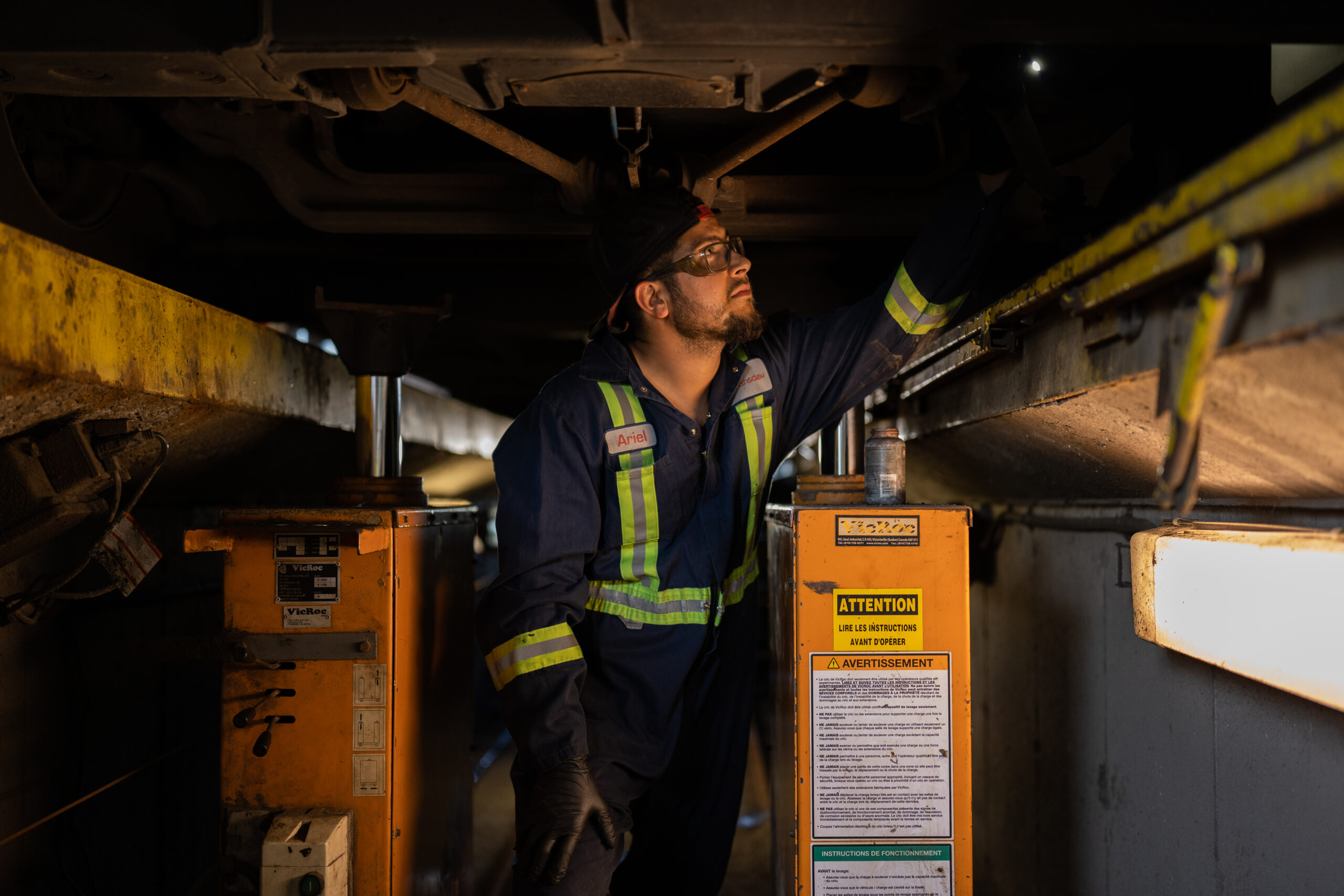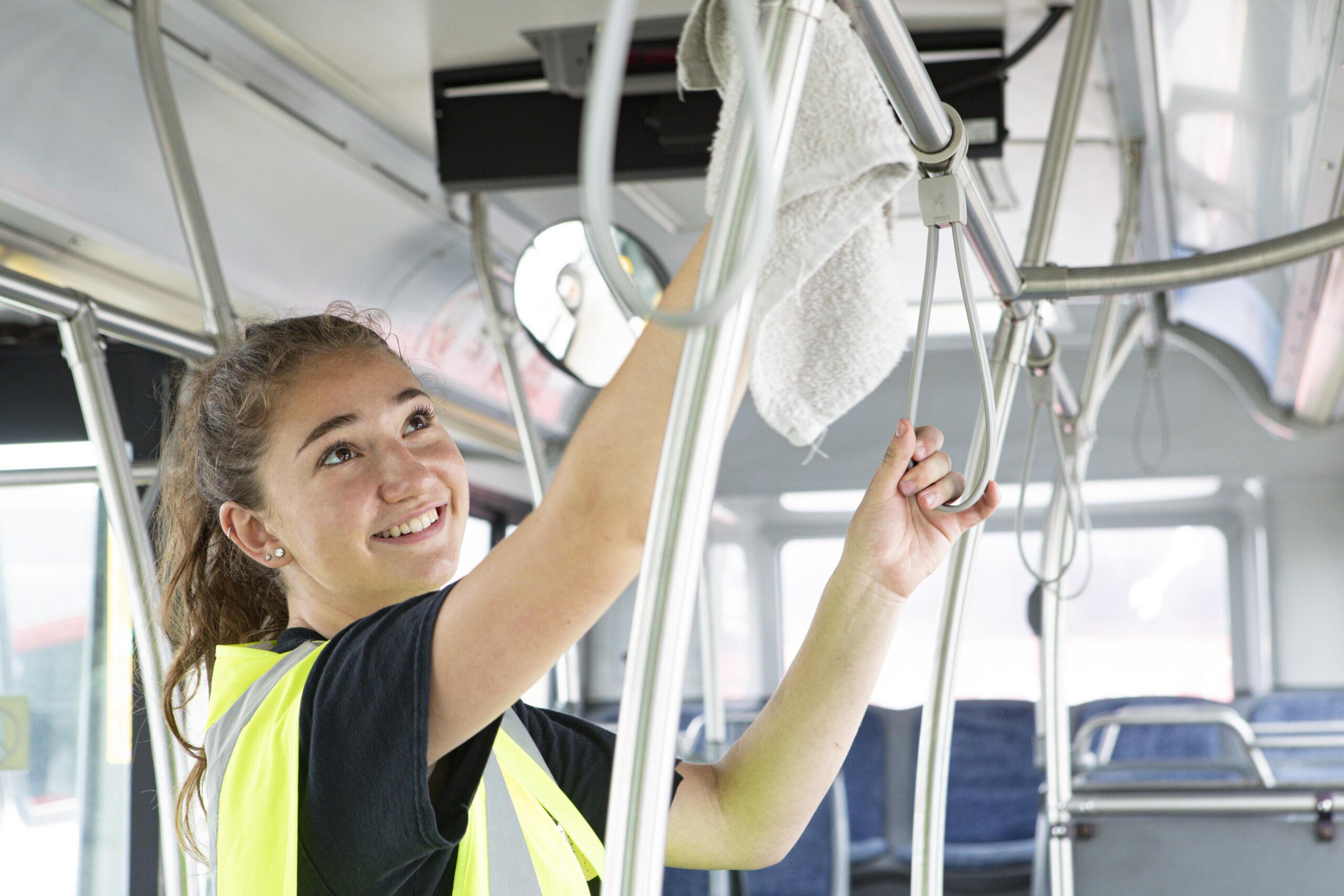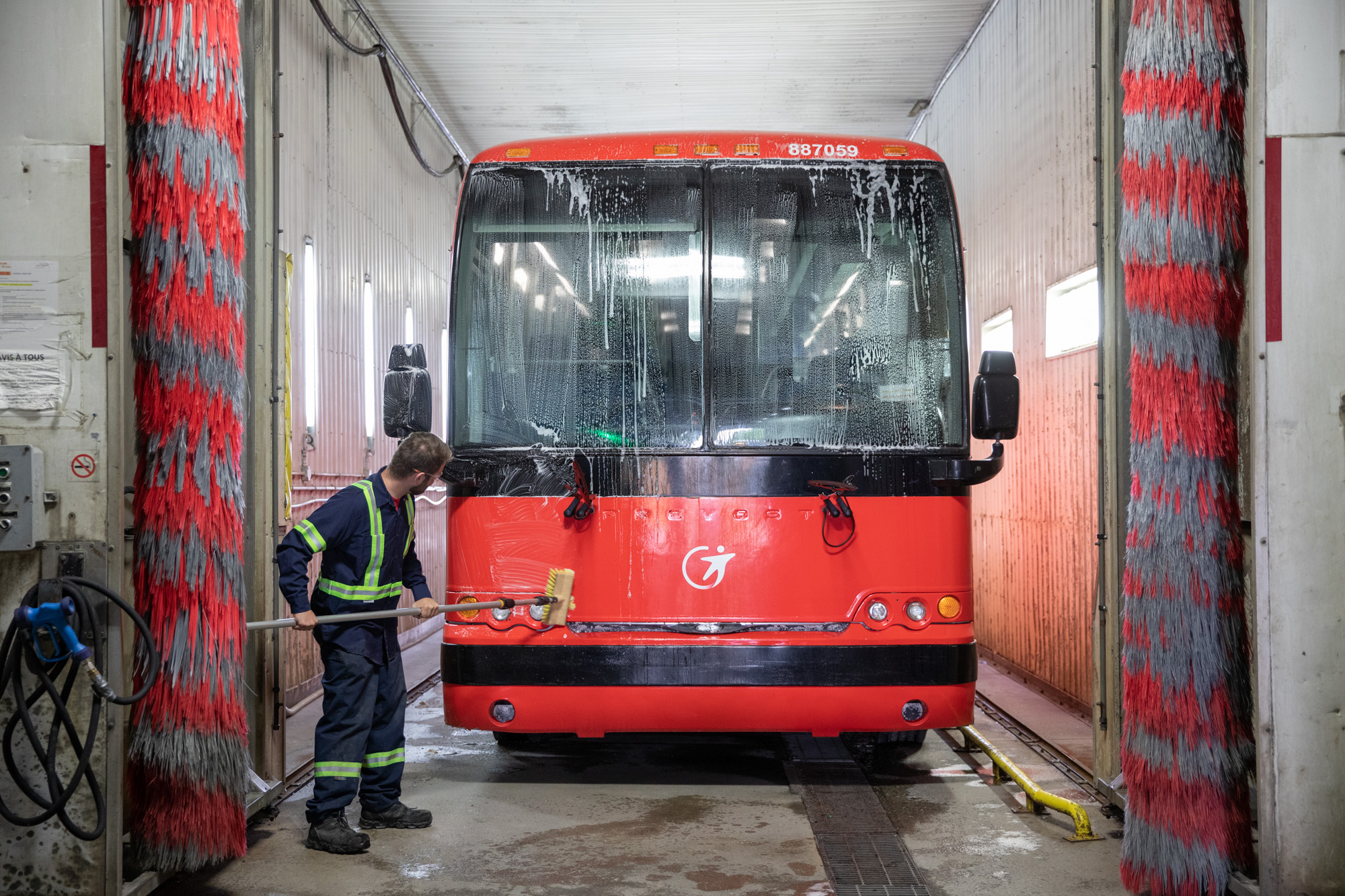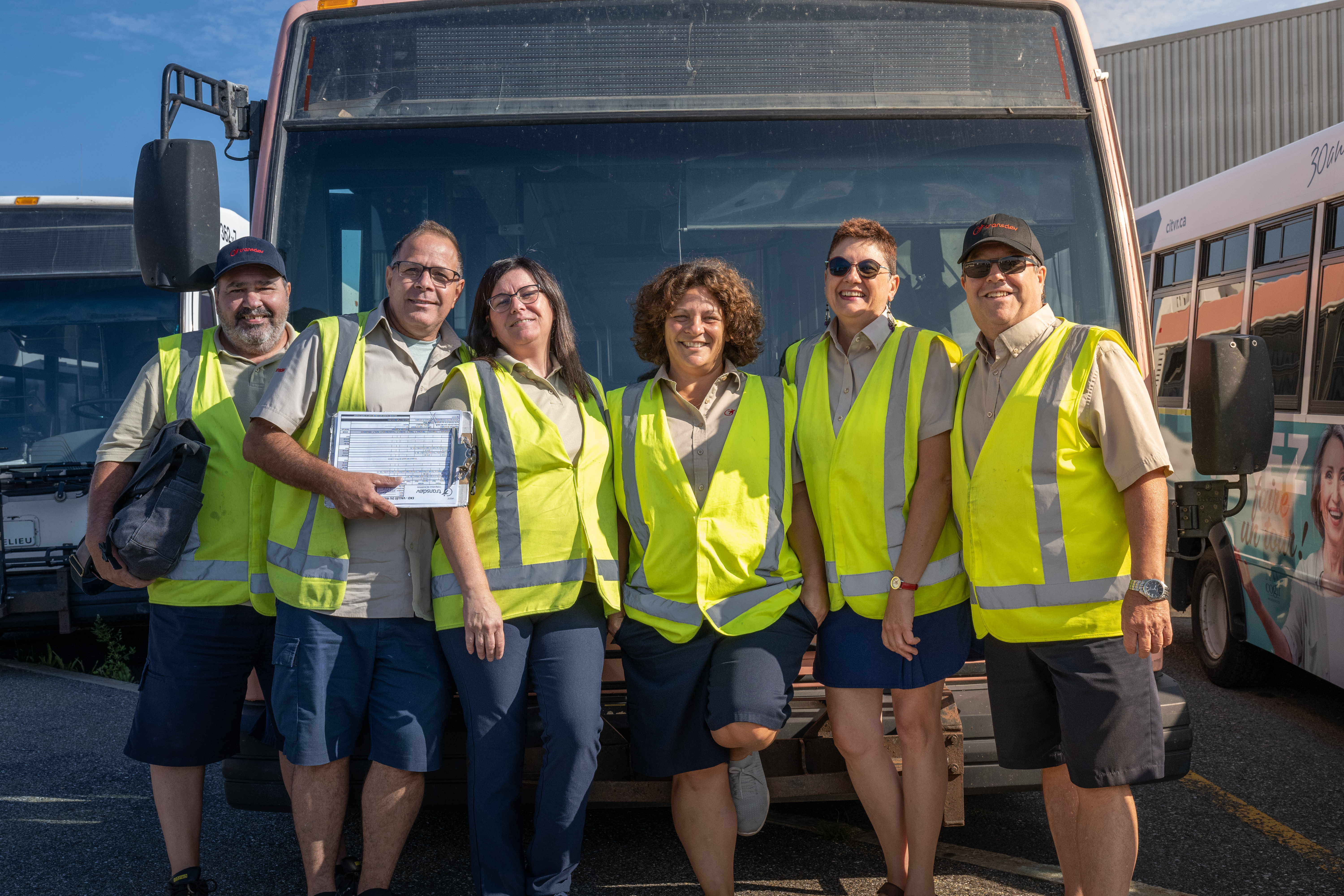 The safety of people is a priority which not only depends on drivers but also on our maintenance and cleaning teams.
Our maintenance teams follow protocols and procedures to ensure that our vehicles are always functioning properly and safely.
Our vehicles are inspected by our drivers before every departure, and we also ensure that our vehicles are clean and disinfected.
Meet Travis and find out why safety is so important to him:
Concrete commitments to safety in Canada
Our safety initiatives apply toall levels of employment, from our divisions to top management.
Our driversare trained to be able to act under various circumstancesto bestprotect themselves as well as ensuring passengersafety.
Since 2020, innovative training tools have been developed to better prepare our drivers for the drivingconditions (rain, snow, etc.) they may encounter throughout the seasonson the road.
The "Transdev Academy" bus meets the teams at our operating sites with a virtual reality driving simulator to enable them to perfect their driving skills at all times and thus guarantee safe transportation for all users.
The simulator films drivers while they practice,pinpointingareas of neededimprovementwhichhelp them develop better driving techniques.This allows drivers to see firsthand where they need to adjustand therefore help them address the issue right away.
Refresher courses, guides and manuals aregiven to all driversto ensure a quick resolutionof potential issues,all while maintaining the quality of the service.
To strive for excellence in health and safety culture, we focus on the following strategic pillars :
Continuing improving our Transdev Health and Safety Policy and Safety Management System (SMS)
Strengthen Transdev's Safety Governance and Compliance.
Drive safety performance.
Promote a positive and proactive wellbeing and safety culture
We approach health and safety management systematically with clear organizational structures, and accountabilities. This is achieved by the deployment of the SMS (Safety Management System) which constantly monitors and checks compliance with the standards in force within the Group together with dedicated audit and monitoring teams: :
Custom-designed system that takes into account the size and complexity of local activities (heavy rail, light rail, road and marine activities) as well as risks related to interfacing with third parties (contractors and service providers);
Consistent with the international standard ISO 45001 and complies with regulatory requirements for "System Safety" (applicable to the jurisdiction that the entities operate in).
Key performance indicators (KPI): each quarter, monitoring of key performance indicators for Safety (accidents at work, injured passengers or third parties, number of collisions, incivilities, etc.) and implementation of targeted action plans to continue to improve.