Our History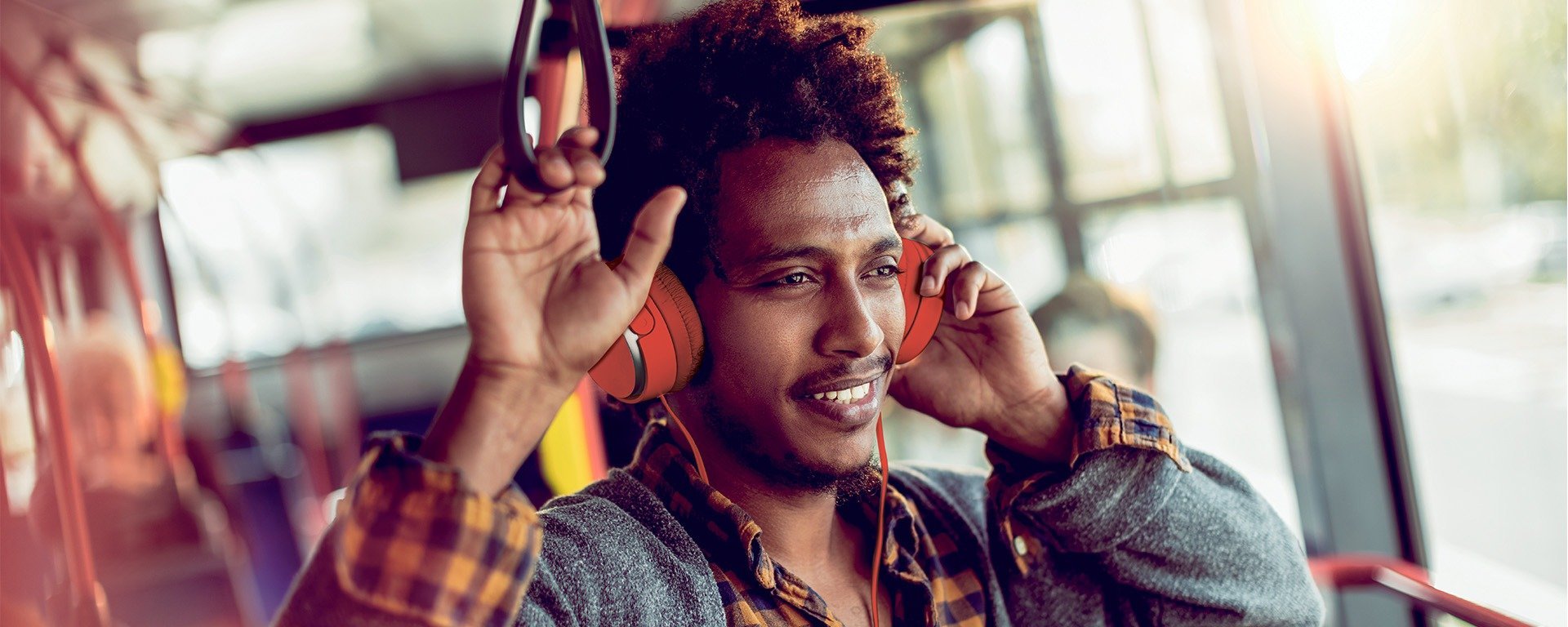 Because moving is essential to meet, work... or simply to live, at Transdev we empower freedom to move every day thanks to safe, reliable and innovative solutions that serve the common good.
We are actively involved in the energy transition and bridging the social divide. We connect and reconnect people and communities, the rural to the urban, providing solutions tailored to the needs of our customers and passengers.We share and act for the collective, to contribute to the well-being of society and to create opportunities and progress.
We care about people and the environment, in order to achieve reliable and sustainable mobility.
We dare to take up challenges and step out of our comfort zone to always offer the best solutions and innovations in response to tomorrow's challenges.We are proud to make 11 million people travel daily on average across 5 continents. We are people serving people. And mobility is what we do.
At the heart of our transformation, our culture and our context as an international group, is our purpose which is both our backbone, which connects us all, and our focus for driving our decisions :
"We empower freedom to move every day thanks to safe, reliable, and innovative solutions that serve the common good."
We are pleased to share this with you, together with the main objectives of the transformation we are conducting, to better answer the needs of our customers and clients - in a rapidly changing environment - and better support and accompany them day-after-day.
Because mobility is infinitely human, we define ourselves as people serving people. That is why we commit collectively to always serve better our customers, inhabitants, communities and businesses which trust us with an enlarged service offering. It is the ambition of our 81,715 people who transport 11 million passengers* around the world every day on average.
Beyond the operation of transport systems, we now become a global integrator of daily mobility solutions addressing the needs of today and tomorrow.
Because at Transdev we believe that mobility must be seamless and easily accessible, we fully master all mobility solutions and develop analysis tools to better understand and anticipate the needs of your communities and businesses.
Because mobility is all about innovation, we are committed to deploying the most efficient, accessible, economical, safe and sustainable solutions. To provide with the most adapted mobility solutions, we are building an ecosystem of partner companies to ensure the best service at the best cost. To make this change and this ambition more visible, our Group is modernizing its brand and has chosen a new tagline: the mobility company. The mobility company means that Transdev and mobility are one. 
You must therefore see it as a commitment: that of operating and integrating the best mobility solutions of daily life, in a spirit of open partnership.
With you and for you – partners, clients and customers – we invent the mobility of tomorrow: more personalized, more autonomous, more connected and more sustainable.
* 11  million passengers trips in 2021
Transdev is an agile company that knows how to adapt.
The sense of the community is a driving force.
Dialog enables us to contribute to the common good.
Thierry Mallet, Chairman and Transdev Group Executive Officer
Transdev is a public limited company with a Board of Directors, jointly owned by the Caisse des Dépôts Group (66%) and the RETHMANN Group (34%). The two groups share the same values of serving the common good and the same objective: to support the economic development of communities. This alliance enable Transdev to benefit from solid and trusted support.
Manifesto
Nobody can stop you. You have people to see, places to go, a world to explore and dreams to pursue.
We move with you
To clear your path
With smarter solutions
By making things smoother
To not slow you down.
So we move forward
In comfort and safety
By thinking ahead and innovating
For generations to come.
Let's open up regions
Serve more communities,
Deliver better business
And get everyone on board.
Mobility is the key
And sustainability the way
To let people roam freely
On their daily journey.
Nobody can stop you and we're just getting started.
Transdev, The Mobility Company
YouTube dépose des traceurs lors de l'affichage de la vidéo. En cliquant sur « Autoriser », ces traceurs seront déposés et la vidéo s'affichera. Vous avez la possibilité de retirer votre consentement à tout moment.
All about mobility, everywhere with you.
The Moving You app provides you with all the latest news and information from and about Transdev worldwide.
You can activate notifications, so you don't miss out on any information.The app is aimed at both internal and external stakeholders.
Download the MY app from the App Store or Google Play.
Découvrez d'autres contenus