Acting for
the environment
and the climate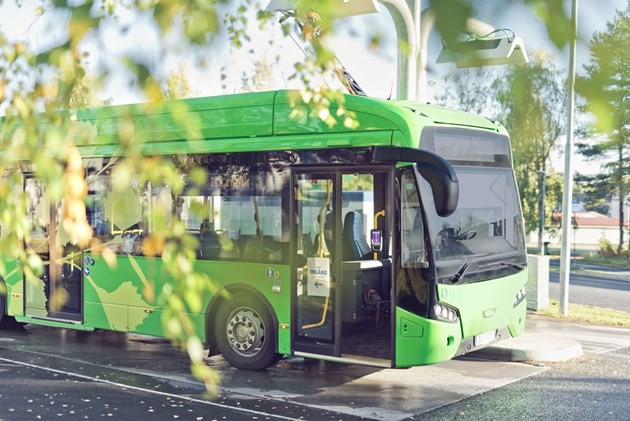 Our ambition is to make a significant contribution to achieving carbon neutrality by 2050. To achieve this objective, we continuously deploy significant resources through our Moving Green environmental strategy, which formalizes our commitments and concrete actions.
We have made it a priority to support communities in their efforts to achieve sustainable low-carbon mobility. We mobilize the full range of our expertise to help our clients choose appropriate mobility solutions and provide genuine alternatives to individual mobility. We are Europe's leading zero-emission mobility operator and, each day, we develop energy solutions for cleaner travel.
Finally, on a day-to-day basis, we take all possible measures to control our environmental impact and raise awareness among all our employees about the
challenges of sustainable mobility.
-30%*
carbon intensity of our fleet per 100 KM
by 2030
+50%*
alternative vehicle fleet
by 2030
Our "Moving Green" environmental strategy
In 2019, the Transdev Group made ambitious carbon reduction commitments to be achieved by 2030, aligning us with the Paris Agreements.
Since 2020, our "Moving Green" strategy has formalized our commitments and concrete actions.
In all the countries where the Group operates, we are committed to contributing to the ecological transition of the territories, to confronting the depletion of fossil resources and to protecting biodiversity. This involves reducing our CO2 emissions, controlling the risks of pollution in our operations, decarbonising our vehicle fleet and setting up partnerships in favour of nature and biodiversity.
Transitionning towards Zero Emission public transports requires new skills and mindsets which we are proud to develop at Transdev, so that any city in the world can benefit of best in class practices built on our experience.
Adapt to local specificities
By providing accessibility at a reasonable cost, Public Transit Networks are the backbone of sustainable and low emission mobility practices. Investing in Public Transit means investing on a cleaner, healthier future for the citizens, service users and non-users alike.
Ensuring an inclusive energy transition
The Procurement department with the deployment of its Sustainable Procurement Policy supports the environmental Group strategy and our customer demand to decarbonate the public transport. We have panels of suppliers able to provide alternative energies as biogas, green power, biofuel, H2 and bus running with these energies.
Develop public transport services in urban and peri-urban areas
Building cities that are consistent with the challenges of shared mobility is the most important action that public authorities can take to encourage sustainable and enjoyable mobility practices, while ensuring the economic balance of their mobility system.
Accelerate the ecological transition
Contact

Clotilde Charaix
Chef de projet environnement
Contact mail
Fields marked with an asterisk are required.