Our solutions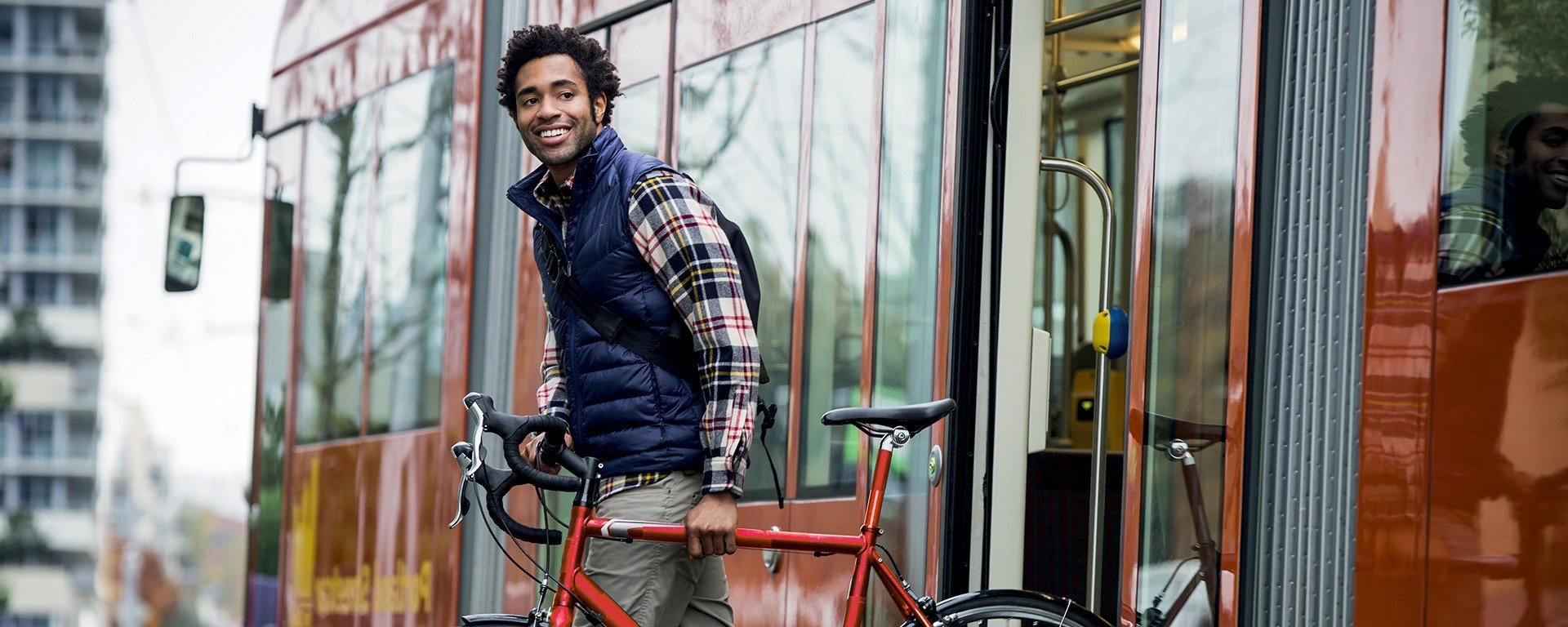 At Transdev, we empower your freedom to move every day.
We design, develop and operate innovative mobility solutions with uncompromising safety and committed knowledge of passengers. We are innovating today for the mobility of tomorrow.
Our goal is to bring all Canadians together and provide them with safe, friendly and convenient public transit solutions with operations in Quebec, Ontario and Alberta.
Uncompromising safety
Safety for our passengers and our employees is our highest priority. "Safety first" is the foundation upon which we have built a relationship of trust, respect and partnership with our customers, passengers and teams. It is an important part of our culture, supported by safety correspondents who are in constant communication in order to pass on and duplicate best practices.
Urban, Suburban & School Bus
Transdev is a global operator and integrator of mobility solutions, in Canada and in 19 other countries around the world. We are a world leader in the operation of all types of bus service and one of the larger private sector providers of bus operations in Canada.
Intercity Bus
Connecting cities and enabling passengers to travel longer distances in comfort, security and with peace of mind are key goals of Transdev's intercity bus teams.
Rail
Escalating fuel prices, population growth and worsening traffic congestion are increasingly causing city planners to look toward integrated rail services for solutions.
Autonomous Mobility
Autonomous vehicles are the cornerstone of a rapidly changing mobility landscape.
Our goal is to help clients launch autonomous operations that blend seamlessly with existing mobility options, expand connections within your community and enhance the footprint of public transit.
Paratransit
A recognized player in the paratransit sector, Transdev spares no effort to offer quality transport to physically and cognitively challenged passengers. Our mission is to ensure that we keep them safe, provide service that suits their needs, and contribute to their health and increased independence and social interaction by taking them where they need to go.
Fleet maintenance
Transdev has in-depth expertise operating many different types of sophisticated vehicles. We prioritize continuous training and safety engagement from all our maintenance professionals and supply rigorous maintenance programs and protocols.
MaaS: Mobility as a Service
Transit agencies face increasing demands for more service, better connections, real-time information and rising passenger expectations are rising. As a leading operator and global integrator of shared mobility, Transdev helps you meet these challenges, delivering the quality transit solutions your community deserves.
Our solutions Worldwide
We have developed a broad portfolio of expertise thanks to our truly global footprint, making us a true leader in mobility solutions. We continuously adapt our global solutions to better meet the local needs of our communities and partners.