With Chronopro, Transdev is forging a link between public transport solutions
Four trial projects launched in August 2016 in Beauvais, Vitrolles, Courtaboeuf and Mulhouse are designed to provide an improved service for business areas located outside the public transport networks. The objective is to save time and to make day-to-day trips more comfortable
12 of our vehicles provide transportation for the first and last mile of your journey
Within the identified perimeters, the twelve Transdev vehicles provide a valuable transportation link in suburban business areas where public transit vehicles often pass less frequently. Known as Chronopro, it is useful in two ways:
From a social viewpoint, it offers vital mobility for disadvantaged communities living in suburban areas.
From an industrial viewpoint, it injects fresh dynamism into these sites, giving employers located outside the urban centers a competitive advantage.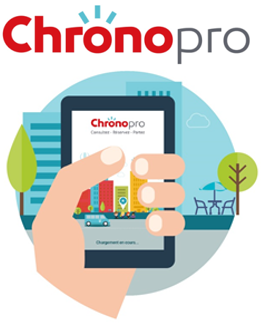 The simplicity of the solution is a central aspect of our passenger strategy. The departure times from the hub have been designed to mesh in perfectly with those of the regular bus services. This allows for perfectly seamless connections. Payment is also simple, as either single tickets or subscription cards are both accepted.
Benefiting from these advantages, Chronopro has seen its passenger numbers increasing rapidly. In Vitrolles, sixteen months after the service was launched, the total number of journeys has increased by 33%. As proof of its impact on the daily lives of residents, in the towns of Vitrolles and Beauvais alone, Chronopro has already brought no fewer than 21,000 people closer to their place of work. An outstanding success for a service which is certainly proving its usefulness, something of which we are very proud!
average travel time (Vitrolles)
in trips and -77% of kilometers travelled (Vitrolles)