Schools, University campuses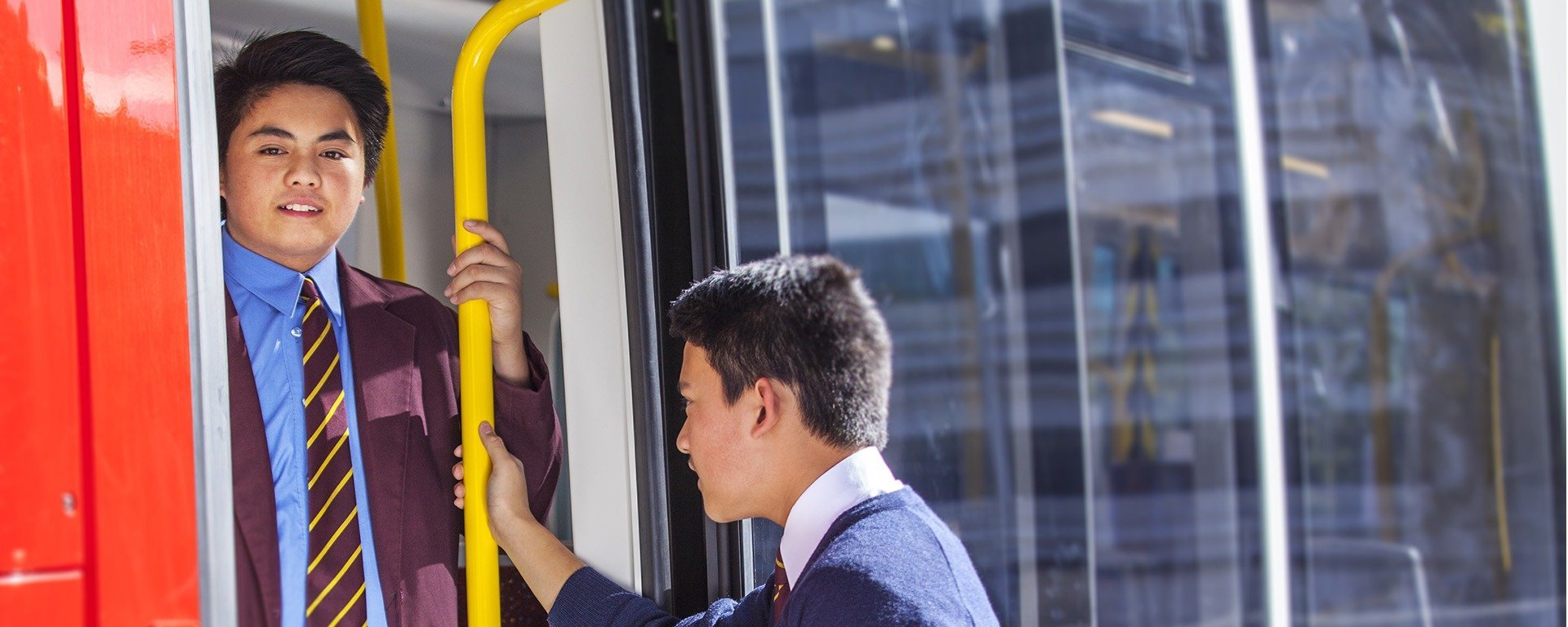 School transport demands safety and quality service - two key strengths of the Transdev offer.
We provide mobility solutions to meet the school and university campus transport needs of young children and students. Our knowledge of this specific segment of the population makes us a trusted partner in the field of school holidays, language-learning trips, as well as cultural and sports outings. Our expertise is underpinned by our understanding of our end-users' needs and enables us to propose long term, quality solutions. Our key priority is to ensure the safety of young children and students by providing suitable vehicles and experienced drivers.
transported every day in France by Transdev on home to school lines, i.e. around 1/3 of children and students in the French school transport system
University campuses: our on-site expertise
In the USA, we provide collective transport solutions to several university campuses. Our solutions are designed to meet the transport needs of thousands of university students across the country, from Texas to Florida, and from California to the East Coast. Thanks to the quality of our services, we are the transporter of choice for universities seeking to resolve their transport issues.
Transdev is the transporter of choice for the Union Nationale du Sport Scolaire (UNSS). This represents around 1 million sports practitioners who trust in our expertise, as well as in the quality of our services and our commitment to the regions!
What are Transdev's strengths?
A reliable service and a macro vision of approach of the service in a business strategy sense.
Ananad Rampersad, Asst, Dir. Parking & Transportation Services, University of Central Florida
We organise the transportation of students for the prestigious University of Stanford in Palo Alto. A fleet of 41 Transdev buses connects the various sites on the campus to the public services network.
Is your university campus located far from the city centre? Would you like to offer your students a direct link to the campus?
Shared autonomous transport services can facilitate student access to their campus. In Gainesville, a three shuttle service deployed on the public highway system transports students from the University of Florida campus to the town centre.