Rail companies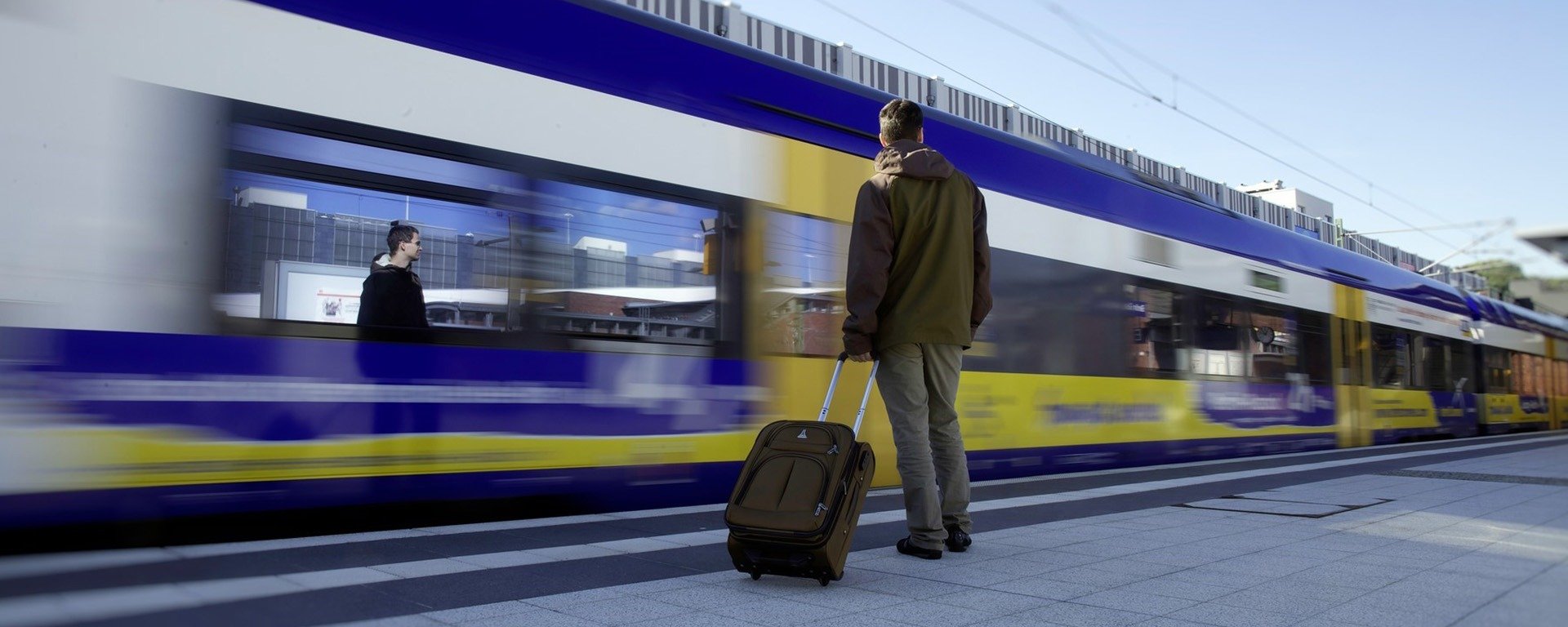 As an expert in passenger road transport, we offer rail companies three kinds of services: deployment of vehicles on regular lines, as well as solutions in case of construction works or unexpected events. Our added value Safety and quality of service.
As part of regional transport schemes, we operate regular coach lines for travellers by subcontracting to SNCF or under charter agreements.
Thanks to our experience as a coach operator, we put into place optimised road transport plans while ensuring a quality of travel and information for the best possible traveller experience.
Alternative during construction works
During periods of construction work, we support rail companies by offering assistance to travellers through a scheduled road route.
Our expertise allows us to align the proposed level of service with the habitual rail way offer, thanks to an optimisation of our road transport plan. The objective? Disrupt passengers as little as possible and guarantee high quality service.
Support in case of unexpected events
In cases of unforeseeable events (strikes or accidents), we offer road transport substitution solutions.
The key to this service lies in our responsiveness, in order to ensure optimal substitution transport. Our ambition? Seek to continuously accelerate and guarantee the mobilisation of resources in the shortest possible time.