Environmental solutions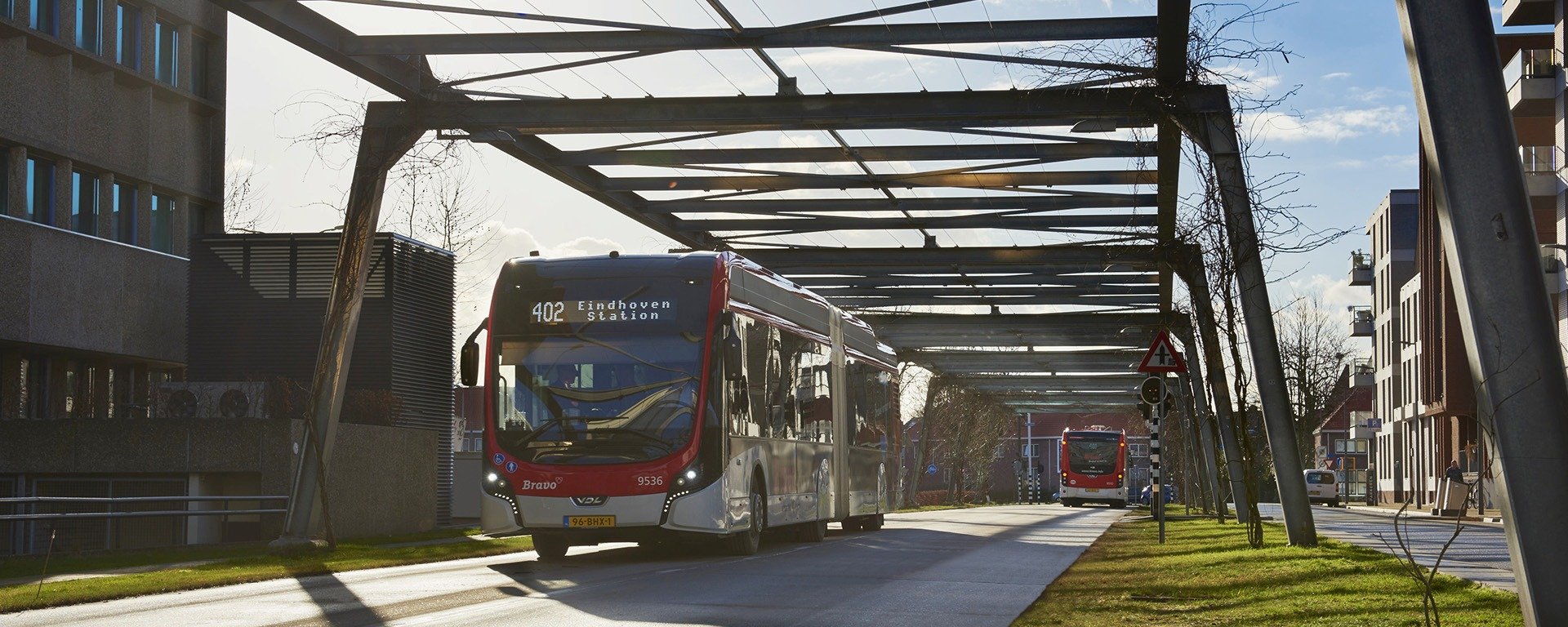 Electric or hybrid vehicles, multimodal travel solutions, innovative digital applications: we are engaged in the energy transition on a daily basis, with ever cleaner transportation solutions
Building sustainable mobility means, first and foremost, convincing as many people as possible to choose public transportation. To do this, our first mission is to offer a quality service, one that is both optimised and efficient in order to increase ridership.
Electric and hybrid mobility: accelerating deployment
Electric buses in Eindhoven and around Paris, tramways in Barcelona and in Dublin, electric minibuses in La Rochelle or Amsterdam, hybrid taxis, etc.: we put environmentally friendly public transportation at the service of the public authorities.
Since 2016, we have been supporting the Amsterdam region in the Netherlands in its energy transition program, and today we are the European leader in zero emission mobility.
Portfolio of expertise Environmental solutions
Download
operated around Amsterdam Schiphol Airport and nearly
Our tramways also contribute to improving the environmental performance of public transportation. In Mulhouse, France, in partnership with EDF, the electricity supply of the tram-train comes exclusively from renewable sources.
In La Rochelle, France, we are partners in the YéloH2 project, a fuel cell battery life extension experiment for maritime passenger ships. It is one of the first French sea buses to be equipped and will help determine whether hydrogen technology can be used in the marine environment.
In November 2014, we participated in the tests of the first electric feeding bus (in France) which connects the two terminals of the Nice airport. Its distinctive feature: the WATT ultra-fast electric charging system, which supplies the bus at each stop as passengers exit and enter the bus. After the charging operation is completed, the bus has a range of 800 meters, allowing it to reach the next stop.
Within our Electric Bus Living Lab, we help public authorities identify the electromobility solutions best suited to their needs. Our objective? Raise awareness and encourage communities to transform their networks for a zero emission future.
Towards a climate-friendly transit network in Barcelona
Sustainable development forms part of the very lifeblood of the city of Barcelona. Since the creation of its Agenda 21 in 2002, the city has been committed to providing safe, sustainable and efficient transportation services for all. In 2000, Barcelona called on Transdev to launch two tramway projects. This ambitious challenge, with important technical constraints, allowed us to demonstrate our expertise.
28.6
million passengers in 2017
30
kilometers of tramway line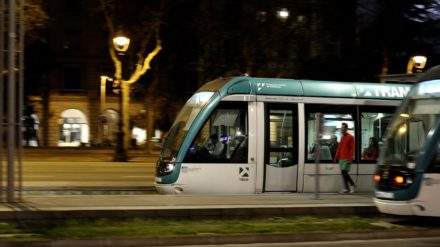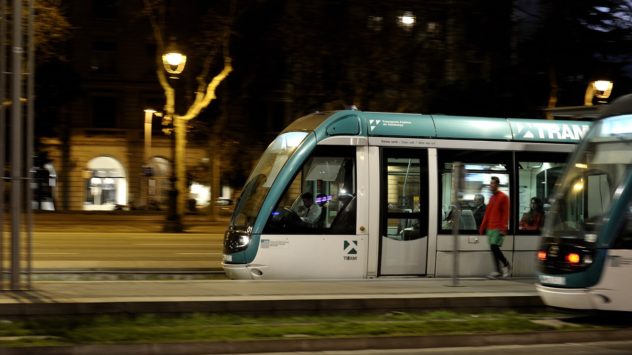 01
In Dublin, Transdev brings a green touch to the LUAS tramway
In Dublin, we have been supporting the city since 2014 to build a public transportation network with a low environmental impact. Raising awareness of travellers about CO2 savings, campaigns to save energy and natural resources, funding of research, etc. Our efforts have received multiple awards and are recognised by the ISO 14001 certification for the excellence of our environmental management.
34 million
passengers a year
55%
increase in the use of public transport in Dublin between 2005 and 2016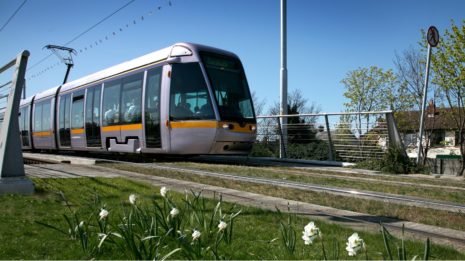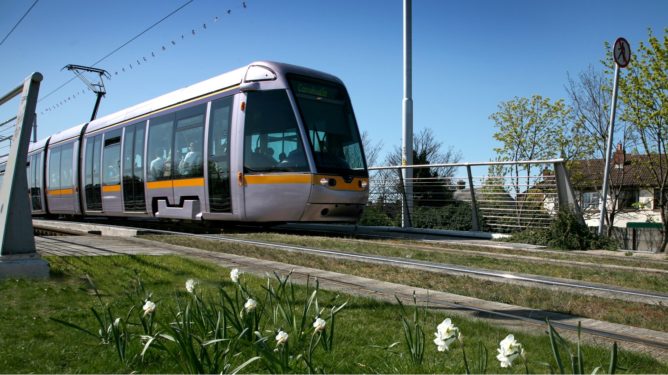 02
Nantes: a model for the energy transition
The city of Nantes is a pioneer in the implementation of clean transportation in France. We support it in the maintenance of its network by promoting the use of public transportation and the development of innovative solutions: river shuttle using hydrogen technology and the deployment in September 2018 of 100% electric bi-articulated buses. The Result? In Nantes, diesel vehicles represent today a small percentage of the bus fleet!
195 trips
per inhabitant and per year, 2nd highest rate in France
136 million
trips in 2017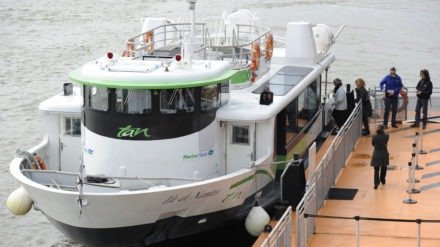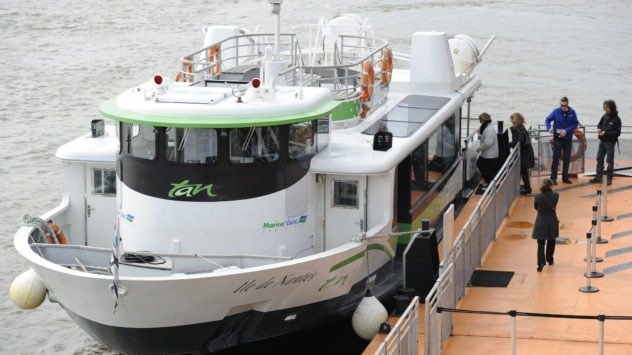 03
Our culture: environmental management
We are engaged in the energy transition on a daily basis. We monitor our environmental impacts and are developing a quality approach to our processes and the labelling of our infrastructures: ISO 14001 certification of our networks.
Contact our experts

Clotilde Charaix
Environment project manager
Philippe Lefèvre
Group environment project Director and ISO 9001 Headquarter Coordinator
Contact mail
Fields marked with an asterisk are required.