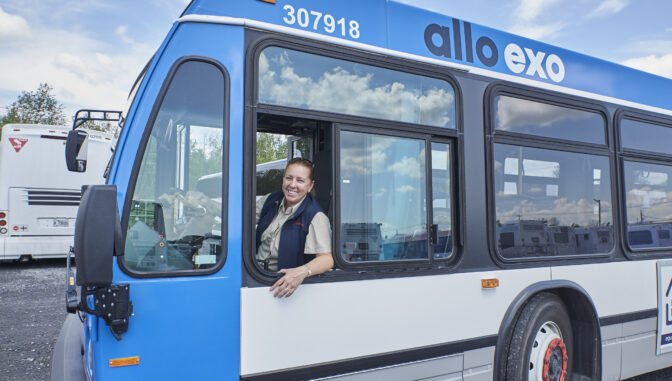 In Quebec, Ontario, British Columbia and the Northern Territories , we operate contracts for cities and transit agencies in both urban and rural areas.
In the Greater Montreal region of Quebec, Transdev provides urban transit services for the Exo public authority or for municipalities, such as Chateauguay, Beloeil, Boucherville or Saint-Jean-sur-Richelieu. Transdev also serves less densely populated areas with customized transportation services, whether on-demand or in regular service, as in the MRC de l'Érable region.
In Ontario, through our subsidiary Voyago, we also serve the communities of London, St. Thomas, Grand River, Woodstock, Brockville and North Bay, among others. We also connect communities in southeastern Ontario through intercity services that are accessible to all. In British Columbia, we operate services on behalf of BC Transit, a public transit authority, in many communities across the province.
In Quebec, mobility is developing on demand and in the regions
Transdev operates on behalf of the MRC de l`Erable in Quebec: a contract won through a proposal to redesign the transportation network serving the municipalities of Victoriaville, Princeville, Plessisville, Laurierville and Saint-Ferdinand. More than 23,000 citizens benefit from this special service, since it serves paratransit, school transportation and regular transportation. Using digital tools such as Cityway, Transdev is also developing pilot projects for on demand transportation, such as in the Beloeil and McMasterville areas on the south shore of Greater Montreal. The bus route is determined to be as efficient as possible according to the reservations.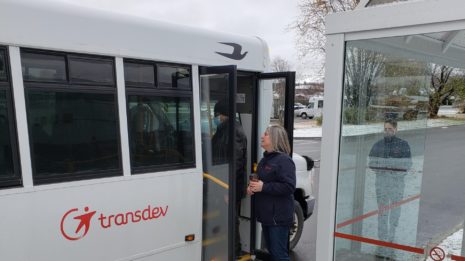 01
Urban Transportation Services for All in Ontario
In Ontario, the city of St. Thomas, known as the historic "rail town", has relied on Transdev subsidiary Voyago for 10 years to reliably operate its conventional and paratransit services, in addition to the transformation of regular on-demand services and the introduction of 14 new zero-emission buses. As well, many municipalities such as London, Hamilton, North Bay, Owen Sound, Stratford, Brampton, Mississauga or Woodstock have partnered with Voyago to operate new, fully accessible, inter-community transit services for easy travel in Southwestern Ontario.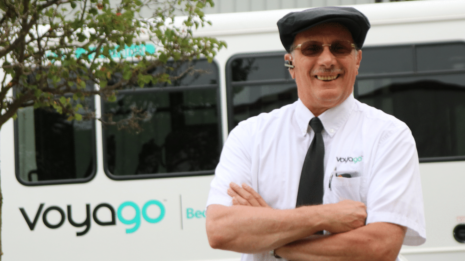 02
Contact mail
Fields marked with an asterisk are required.