7 days a week, 24 hours a day
Transdev dispose d'un service de transport médical non urgent couvrant plus de 80 hôpitaux et 200 établissements de soins de longue durée dans toute la région de l'Ontario. Notre filiale Voyago transporte des patients à destination et en provenance d'hôpitaux, d'établissements médicaux, de centres de soins et de maisons de retraite. Transdev exploite ainsi une flotte de 148 véhicules, comprenant des ambulances et des minibus avec assistance vitale, tous conçus pour respecter la législation réglementaire du Transport Médical Non Urgent en Ontario.
Nous sommes fiers de pouvoir offrir un transfert rapide et fiable sur lequel chacun peut compter : nos équipes travaillent 24 heures sur 24, 7 jours sur 7 et sont formées pour répondre à toutes les situations, quelles que soient les conditions ou les besoins des patients.
Non-emergency medical transportation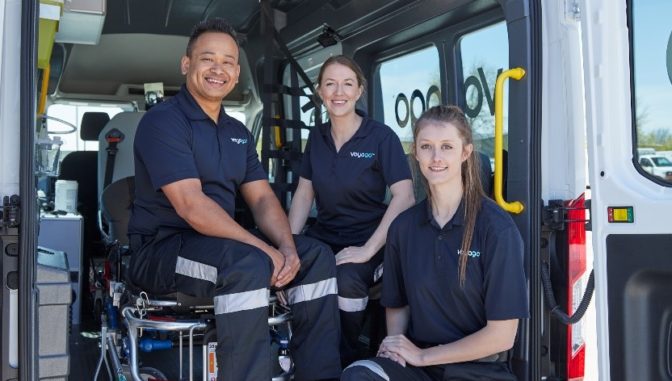 For 20+ years, Transdev Canada has operated non-emergency medical transportation services through its subsidiary Voyago Health in Ontario and under the Voyago Santé brand in Quebec. Recently, Transdev has also acquired Patient Transport Services with operations in Manitoba.
These services are designed for our passengers who need to travel as part of their medical care. We drive and accompany them between various health care facilities or between their home and medical appointments. Every day, more than 200 long-term care facilities, 100 hospitals and dozens of clinics rely on us to accompany patients on their journey of care.
The safety of our customers is our priority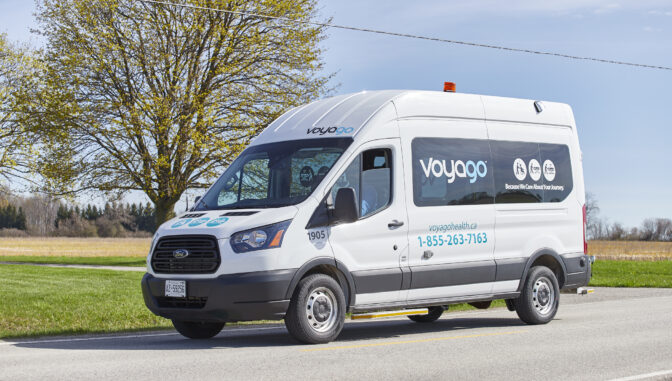 We ensure safe patient transport by employing, training, and supporting over 460 qualified medical assistants, including AEMCA-certified paramedics.
With the safety of our clients as our top priority, we ensure that our paramedics follow strict clinical procedure protocols. We provide ongoing training to ensure that our medical assistants are prepared for every situation.
Customized vehicles to meet the needs of our customers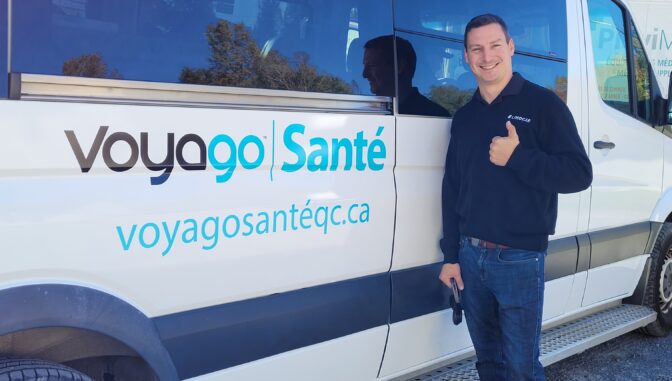 Our non-emergency transport vehicles are designed with the latest technology and equipment for non-emergency patient transport. Our teams follow the highest level of procedures to ensure that patients are accompanied in a high level of comfort.
Contact mail
Fields marked with an asterisk are required.