Our conviction: from mobility of supply to mobility on demand
In a world where public transport is undergoing radical transformation, we believe that the future for rail transport requires focusing on passenger needs. To offer greater freedom and enhanced fluidity, we see the train as the solution at the centre of a large choice of transport modes (car-pooling, car-sharing, bus, taxis, etc.). Because the travel experience doesn't stop when passengers pull into the station, we ensure an end-to-end mobility solution to take them to their final destination.
We have acquired a solid expertise in managing and coordinating the transport modes between all of our lines (inter-regional, suburban and rural, tourist). This has been achieved by:
optimised connections;
mixed passenger-transport combinations (offering different modes of transport to optimise journeys);
multi-modal park-and-ride interchange hubs;
bicycle parks;
integrated ticket dispensers (smart-phone apps enabling transport ticket purchase and validation.
As such, being part of the multi-modal transport offer, rail has its place in the mobility model of the future modern, adapted to demand, serving the regions.
Safety, training, support: our three key words
Our priority: to ensure the safety of our travellers and our employees. In France, we are a licensed rail transport company and have a safety certificate issued by the State.
Our employees are the first guarantors of the quality of our services. For this reason, we place a lot of importance on their training: training teams, cutting-edge technologies, driving simulations, etc.: a real continuous improvement approach designed to offer greater safety and comfort.
Thanks to our knowledge of the rail transport system, we can lend support to local authorities in the upstream phases of their rail transport projects. We provide rolling-stock maintenance in our workshops and maintain infrastructures with the expertise of our subsidiary, Transamo (link to Local Authorities > Monitoring and management > Engineering).
Portfolio of expertise Passenger rail
Download
Rail transport training centre
Certified by the French National Authority in charge of Rail Safety (EPSF), our rail transport training centre ensures our employees receive continuous training and assessment to guarantee and maintain the finest quality of service.
A European reference in the rail transport sector
As the first private rail operator in Germany, we operate 16 major rail concessions in 9 Länder. The objective is to revitalise these ill-served regions, develop the market share of regional rail transport and to reopen abandoned lines, while optimising the use of public funds.
Optimise, rejuvenate and sustain the small, ill-served, regional stations as much as the major hubs: we are proud of the expertise that makes us a trustworthy alternative operator to ensure maintenance services for, and help popularise regional rail networks.
Thanks to our partnership, the regional rail transport offer for passengers has increased 3% in Germany, rising from 651 million to 673 million train-kilometres travelled between 2014 and 2016.
A high-quality modernized network in Auckland
In 2006, the Auckland urban area began the electrification of its rail network. Transdev seamlessly carried through the technological transition of this suburban rail system.
20
million journeys in 2018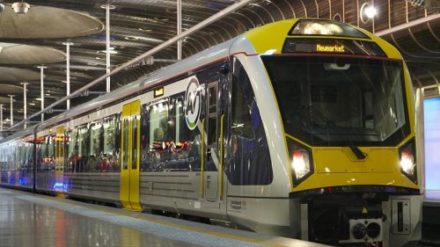 01
Lower Saxony, Germany: a service of excellence for all passengers
Transdev has been operating Bremen's four suburban rail lines since 2010. These lines, which carry 18.5 million passengers a year, are widely recognized for their reliability and are a genuine showcase for Transdev's excellence in the rail transportation sector.
5
million kilometers traveled per year
18,5
million passengers per year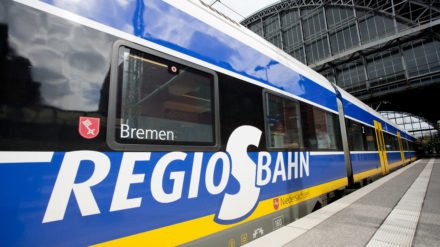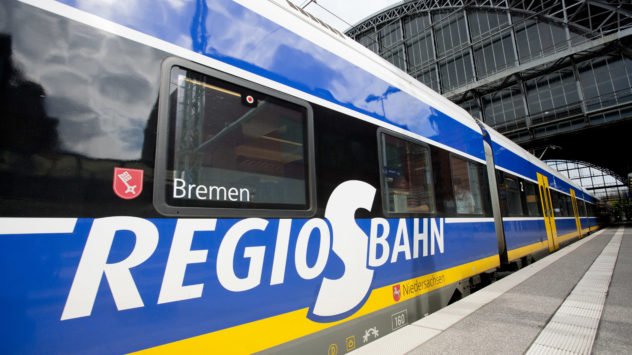 02
Transdev injects fresh dynamism into Brittany's rail network
The Carhaix-Guingamp, Guingamp-Paimpol and "La Vapeur du Trieux" lines play a central role in Brittany's regional planning for both passenger and freight transportation. Transdev has operated these three lines and their 90 kilometers of track since 2006.
312,000
kilometers covered per year
156,000
passengers carried per year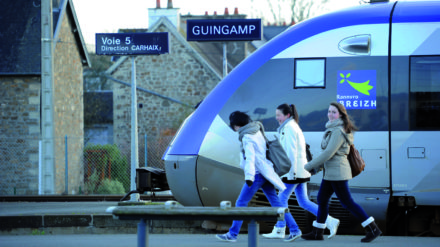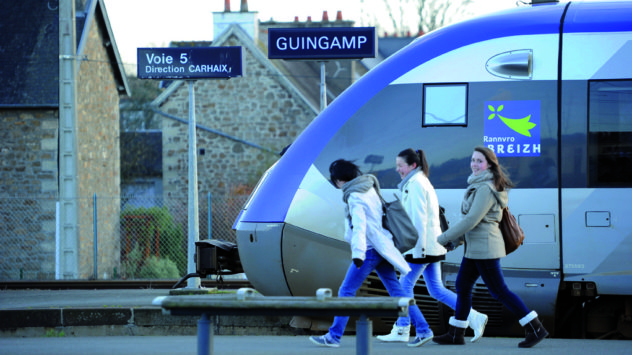 03
Contact mail
Fields marked with an asterisk are required.