Safe paratransit medical transportation for Covid-19 positive patients
In Ontario, our subsidiary Voyago has unique expertise in non-emergency medical transportation – transporting stable patients on stretchers and in wheelchairs.
Voyago's non-emergency medical transportation is:
15 sites of operations
168 vehicles of all types
More than 250,000 medical transports
More than 9,000,000 km travelled annually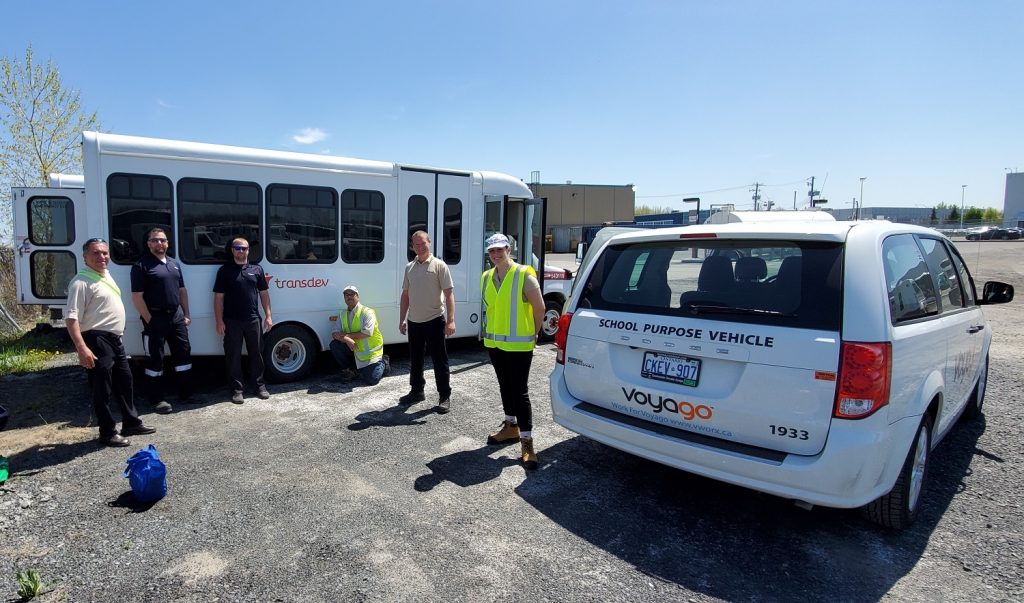 At the beginning of the health crisis, Voyago immediately adapted its services to offer safe transportation of Covid-19 positive patients. Since March 13th, Voyago's teams have transported more than 1,000 affected patients in Ontario aboard its vehicles on stretchers.
Armed with this experience, the Ontario teams came to help the Quebec teams set up similar systems to meet the urgent needs of Montreal hospitals. Training, protocols, experiences : everything was shared in order to meet the needs of the community and continue to make Transdev a committed stakeholder, whatever the circumstances.
As a leader in non-emergency medical transport and paratransit in Ontario, Transdev Canada's teams are proud to have developed in record speed a medical paratransit service in Quebec.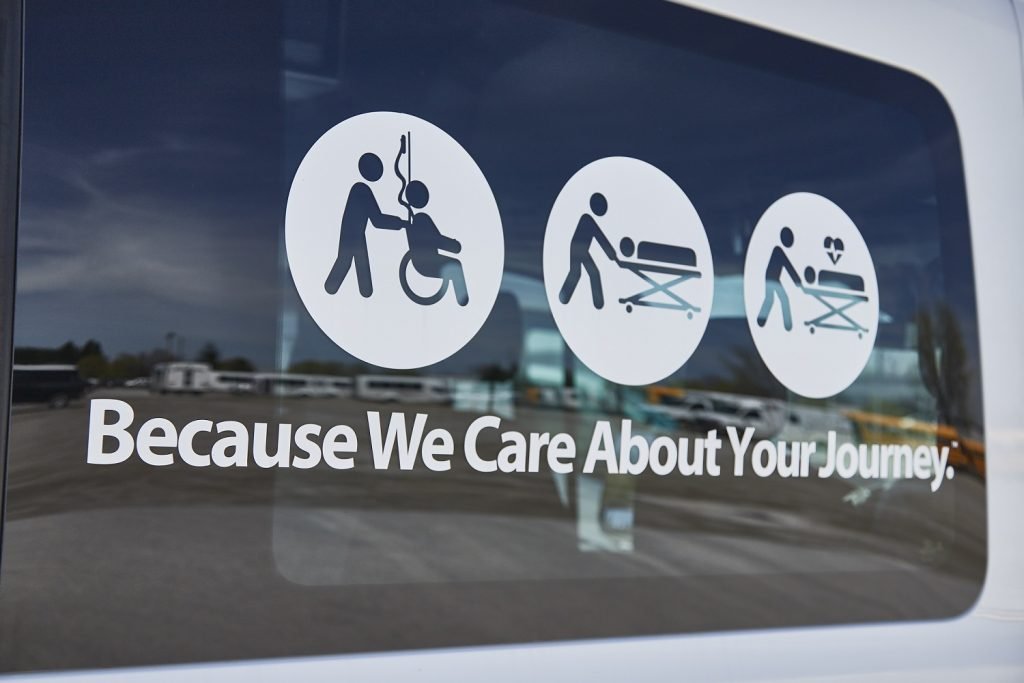 Specific expertise for medical transport
In order to limit the risks of transmission, the only vehicles assigned to this service shall be those in which the rear of the vehicle is isolated from the driver's area. This type of vehicle therefore reduces the risk of droplets entering the driver's zone since the ventilation is separated between the two zones.
Patients must be bedridden as a precaution during transport, they are also wrapped in blankets and must wear a mask.
The rear of the vehicle is cleaned after each transfer. Cleaning consists of spraying all points of contact with disinfectant, allowing it to stand for 10 minutes and then wiping all areas.
Our stretcher type vehicles cannot be used as an emergency vehicle and do not have the medical equipment normally found in an ambulance.
We offer door-to-door transportation that allows the patient to be picked up at a specific time. Hospital staff must pick up the patients when they arrive at the hospital. This transportation is not an emergency ambulance and is not intended to provide onboard medical service. It is medical paratransit transportation.