23
major light rail systems
globally
167 million
passenger trips
each year globally
Transdev is a well-positioned and experienced partner for integrated high quality rail services. With over 167 million rail passengers per year globally, we serve people on the move through an innovative approach to mobility. Our implementation and operation of integrated rail solutions connect people, communities and regions, ensuring improved mobility and a sustainable future.
To get a train to a platform at a specified time is the product of a complex set of interdependent processes that goes beyond the operating system. Mastery of all aspects of these intricate and comprehensive sequences is what distinguishes Transdev's rail services.
Bringing Rail Expertise from Around the World
In Canada, we assist the partners of the new extension of the light rail line in Edmonton, which is currently under construction and will open in 2020. The Valley Line is an expansion of Edmonton's already impressive light rail system (SLR). The first phase of the project involves the construction of 11 stops and a new station in Davies for a 13.1 kilometer LRT line that will connect Mill Woods (southeast of the city) to existing stops in the vibrant downtown Edmonton. These new connections will provide increased access to transit and greater ease of use throughout the Edmonton area. The construction of the project began in 2016. Transdev's team has been on site advising its partners throughout the construction process and is responsible for the operating plans for all aspects of this major new line extension.
Transdev is a leading operator of rail and light rail around the world. We operate inter-city and inter-region trains in Germany in 16 contract locations, light rail systems in some 18 cities in France plus Sydney, and Barcelona, plus streetcar systems in Cincinnati, Detroit and Milwaukee in the U.S., and many more.
As a world leader in the operation of tramway (light rail) networks, we are supporting clients in the renewal of city centers as well as catalyzing regional development.
Light rail systems are both quiet and environmentally friendly, and when well- designed can free streets from car traffic, enable the development of new economic hubs and the extension of pedestrian areas — while contributing to the beautification of center cities.
We help clients organize a multitude of modes around its connection hubs, offering passengers freedom of movement on a daily basis.
In October 2019, Transdev Canada, as part of the Mobilinx consortium, won a contract worth approximately $4.6 billion CDN for a tramway project in the Toronto area.
As part of the consortium, we are responsible for the operation, maintenance and rehabilitation for a 30-year period.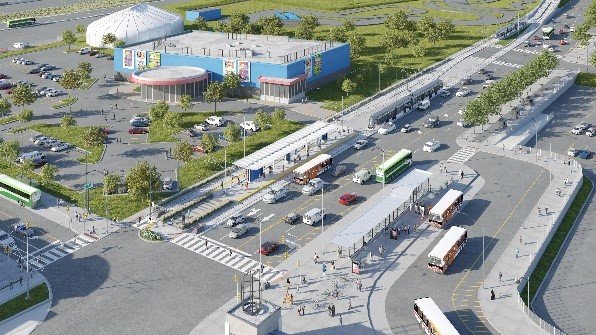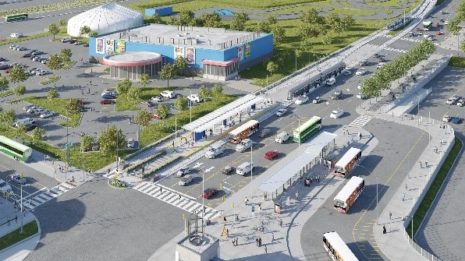 01
Transdev is supporting and assisting with the new expansion of the Edmonton, Alberta, light rail system which is now under construction and expected to open in 2020. Transdev is part of the winning PPP consortium and is advising its partners throughout the construction phase in preparation for launch.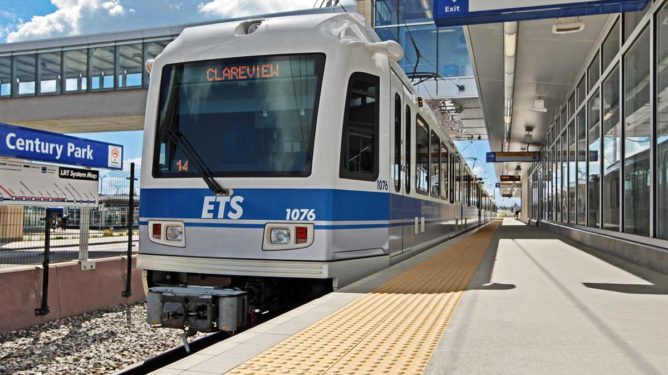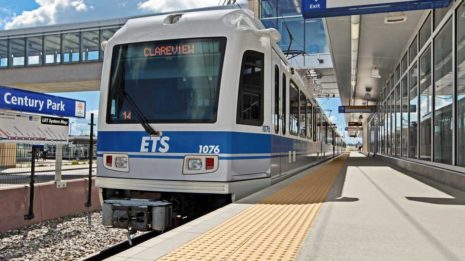 02
The next 15 years will be decisive in Canada for the development of transportation infrastructures.
In recent years, transit authorities and the government have reviewed existing rail networks and have formulated plans for the future. Transdev is preparing itself to participate in the bidding process of many of the projects that will undoubtedly be initiated in the coming years. We are committed to being a participant in the exciting future that will emerge in Canada in rail and in new mobility.
Our rail team is currently working on bids in Hamilton and Hurontario and is a member of key consortia that have formed in both of these visible projects. We have extensive experience helping clients plan, build and operate rail networks that have dramatically increased quality of life and daily mobility in cities around the world and are very committed to working in a similar way with clients in Canada.
A Partner in Everything from Design, to Operations to Maintenance
local authorities and partners
Construction of new lines, extensions, renovation work … our international expertise extends beyond vehicles, but includes transport lanes, energy, and ticketing and digital systems. Our subsidiary Transamo offers four project management solutions:
Project management: From the design to the implementation of public transport projects (providing support or project supervision)
Mobility studies: To justify and design projects for local authorities and urban transport authorities
Systems, maintenance and operations: Multi-disciplinary, technical expertise to ensure the feasibility, sustainability and operability of projects
Advisory services and project management: Methods and tools to structure and pilot projects while respecting performance objectives, timeframes and costs
Contact mail
Fields marked with an asterisk are required.