Autonomous transport: towards the mobility of tomorrow
Our ambition? New services everywhere and for all: we want to continue to develop sustainable, efficient and inclusive mobility solutions by gradually integrating shared autonomous vehicles into existing transport networks.
Convinced that the mobility of tomorrow will be PACE -- Personalized, Autonomous, Connected and Eco-Friendly -- we want to put autonomous technology at the service of shared transport :
flexible, personalised and accessible services,

more extensive services in terms of time and/or space,

less noise and atmospheric pollution (100% electric vehicles),

more safety and comfort,

more integrated and connected services for a better customer experience.
km travelled with Transdev shared transport services using autonomous vehicles (no steering wheel or pedals)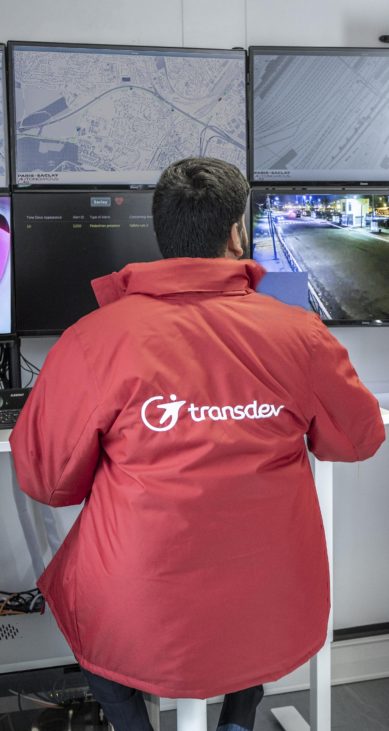 Public transport : a central role to play
As an operator working closely with local authorities and experts in multi-modal solutions, we are convinced that shared autonomous mobility services will come before the individual autonomous vehicles. This means that we have a major role to play: helping regions gradually integrate autonomous transport within existing networks.
As a transport operator, we are now, and will be in the future, responsible of the passengers' safety, the quality of service and the client experience.
The autonomous mobility services already make it possible to respond to several use cases. We have grouped them under four main themes:
facilitating mobility in city centres or on tourist sites,
serving a private or restricted access sites,
ensuring transport to the nearest station or stop,
offering night or off-peak service
Contact our expert

Christine Peyrot
Commercial Director
Transdev Autonomous Transport Systems
Contact mail
Fields marked with an asterisk are required.
Our added value: a turnkey offer and a dedicated team
As an autonomous transport service provider since 2005, we have a solid expertise which is based on the following axes:
Multi-vendor positioning: EasyMile, Navya, 2GetThere, Lohr, Renault, etc.
Specific technologies to guarantee the dependability and the safety of the service: supervision, embedded intelligence, connected infrastructure, client application,
Turnkey shared service: choice of service or route, deployment and operation, authorisation management, customer satisfaction surveys, etc. — we support communities and companies upstream to downstream,
Tailor-made offer: cost, type of service, route, accommodation adapted to the needs of each.
the average overall customer satisfaction score
* Results from customer surveys on projects lasting more than 30 days
We have a dedicated team within the Autonomous Transport System Department made up of more than forty international experts from different sectors (automobile, robotics, artificial intelligence, shared transport, etc). Working together in start-up mode, they collaborate closely with the Group's various businesses and subsidiaries around the world. This department includes a single Research & Development pole for a transport operator incorporating highly specialised staff.