Paratransit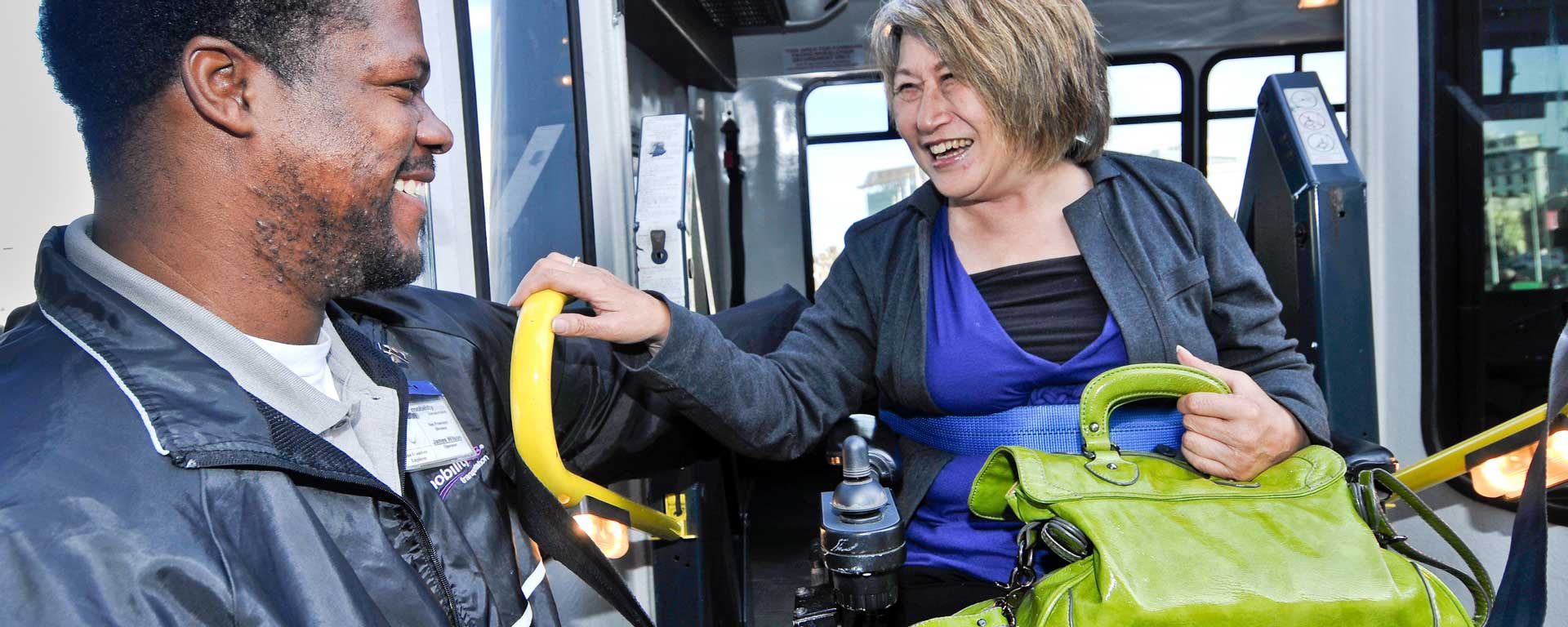 A recognized player in the paratransit sector, Transdev spares no effort to offer quality transport to physically and cognitively challenged passengers. Our mission is to ensure that we keep them safe, provide service that suits their needs, and contribute to their health and increased independence and social interaction by taking them where they need to go.
We offer our clients with reduced mobility a personalized transportation service. Our priority is to ensure that our clients are safe during their journey while providing them with services that meet their needs and get them to where they want to go. We operate several paratransit contracts for public transit authorities in Quebec, Ontario, Saskatchewan, Alberta and British Columbia.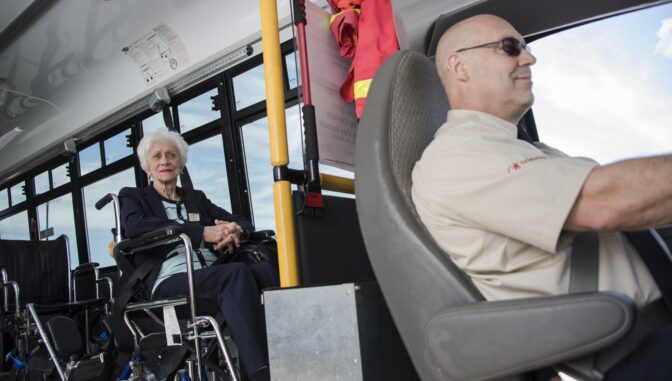 Adapted transportation for the mobility of all​
Our goal is to ensure that all people with disabilities in the communities we serve have access to safe and comfortable public transportation, and that equity and accessibility are deeply respected principles.
The safety and comfort of our services is ensured by our qualified personnel, who we supervise and train throughout their career at Transdev. We also train our staff to demonstrate appropriate sensitivity to the emotional and physical needs of passengers.
More than 100 paratransit vehicles in Quebec ​
Since January 2022, Transdev has been the sole paratransit service operator for the Exo network, the Greater Montreal region's transportation authority. Transdev Québec also has the largest fleet of paratransit vehicles in Quebec with more than 100 minibuses and microbuses.
Paratransit service for the London, Ontario system​
Voyago-Transdev has been operating the London Transit Commission's dedicated, on-demand system since 1979. Our team operates more than 50 vehicles and 125 drivers daily, making it a historic 45-year partnership that promises to last for many years to come. Our approach to customer experience is based on four simple principles: "choose your attitude, make their day, play and be there" is part of the winning recipe that has resulted in customer and community satisfaction.
Paratransit service for Translink in the Vancouver area​
Transdev Canada also provides service in the Vancouver area through our contract with Translink. Since 2017, our 600 employees have been operating our 340 vehicles and ensuring that our customers receive quality service.