Urban suburban and school bus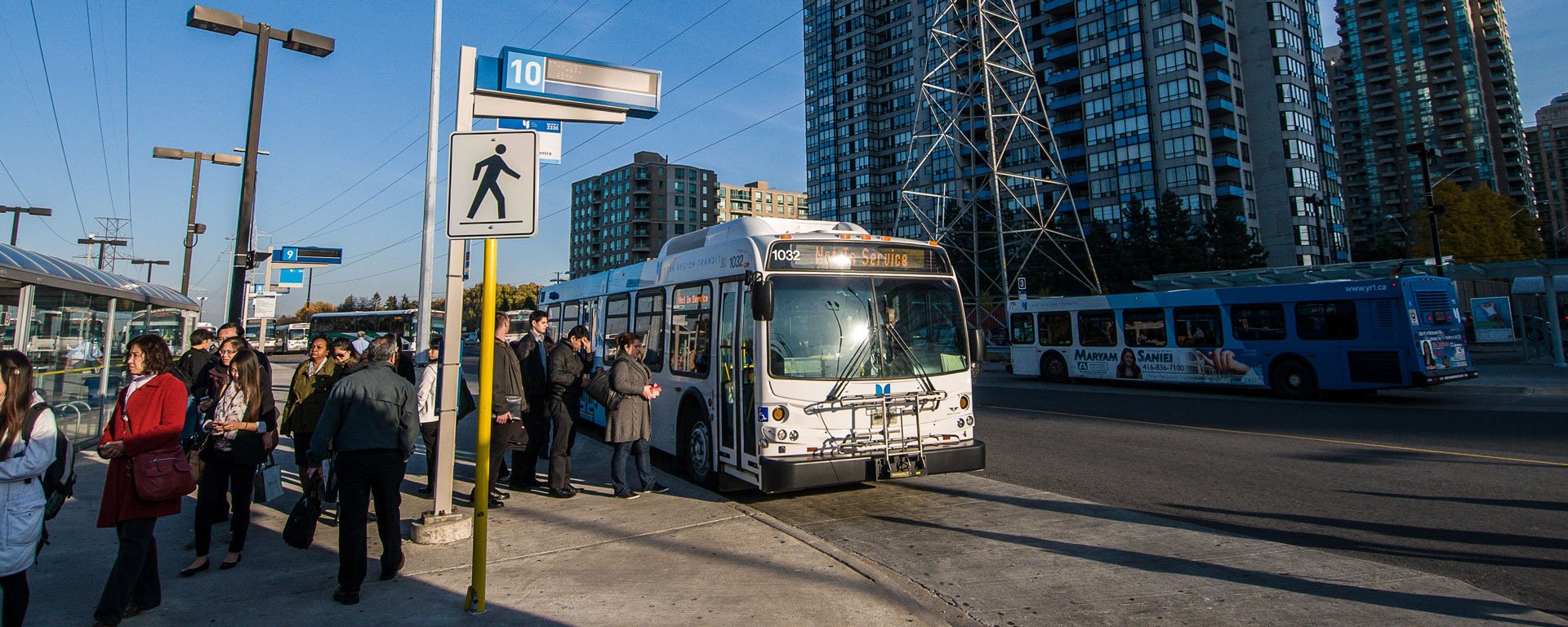 Transdev is a global operator and integrator of mobility solutions, in Canada and in 17 other countries around the world. We are one of Canada's leading private transit operators and are proud to operate urban, paratransit, school and medical transportation services.
We empower people's freedom to move in thousands of cities and communities around the world and connect people to their jobs, loved ones and communities. We employ a suite of systems, technology solutions and business processes to manage and assure safety, quality, and efficiency.
In Quebec and Ontario, we operate contracts for cities, public transit agencies, school boards and other clients.
In the Greater Montreal region of Quebec, Transdev operates all paratransit services on behalf of the Exo public authority, as well as several urban transport services, such as in Châteauguay, Beloeil, Boucherville and Saint-Jean-sur-Richelieu. Transdev also serves less densely populated areas with tailor-made transportation services, whether on-demand or in regular service, as in the MRC de l'Érable region.
In Ontario, through our subsidiary Voyago, we also serve the communities of London, St. Thomas, Grand River, Woodstock, Brockville and North Bay, among others. We also connect communities in southeastern Ontario through intercity services that are accessible to all.
Transit services for all in Ontario
In Ontario, the southwestern city of St. Thomas, known as the historic "rail town", has trusted Voyago, a Transdev subsidiary, for 10 years to safely operate its conventional and paratransit services.  Exciting new projects are being developed such as the transformation of scheduled routes into on-demand services and the progressive introduction of 14 new zero-emission buses.
Also, the Municipality of Lambton Shores, Oxford County, the Town of Tillsonburg, Middlesex County, Strathroy-Caradoc, the Town of Stratford Perth County and the City of Owen Sound have partnered with Voyago to operate new, fully accessible, inter-community transportation services, allowing residents of all of these communities to travel easily throughout Southwestern Ontario.
In Quebec, we develop mobility in less densely populated areas
Transdev operates transit services on behalf of the MRC de l'Érable in Quebec: a contract won thanks to a proposal to redesign the transit network serving the municipalities of Victoriaville, Princeville, Plessisville, Laurierville and Saint-Ferdinand. More than 23,000 citizens benefit from this special service, since it serves paratransit, school transportation and regular transportation. Designed as an evolving service, it will grow as it is used and as ridership increases. On the first day of operation in 2020, despite the pandemic context, the number of passengers had exceeded forecasts.
Transdev is also developing pilot projects for on-demand transportation, such as in the Beloeil and McMasterville regions on the south shore of Greater Montreal. This service essentially consists of replacing fixed bus routes with an " on demand " bus service, i.e. where stops are served only according to the bookings of the passengers using the service. In this way, the bus route is then determined to be as efficient as possible according to these reservations. This type of service is made possible by major technological tools, which Cityway, the Transdev group's subsidiary dedicated to digital solutions, will provide.

For children and parents around the world, their school day begins with a great bus ride with a caring bus driver, who takes them to school and back safely and efficiently.
At Transdev, we are proud of the trust communities and school districts, across Canada, place on us to deliver safe, reliable and quality student transportation.
School services are a specific and crucially important activity for the mobility of the youngest citizens in a region. Well aware of our responsibility, we also ensure the optimization of school routes, information management, the driver-student relationship, the safety around and on board the buses and the quality of the bus stops in rural areas. We want to give children a positive first experience of public transport, in order to ensure that they continue to use public transport in the future.
An energy transition program initiated in 2016 to pave the way for sustainable and electric mobility in Canada.
Since 2016, we have made a strong choice to invest in zero-emission school buses and to be a player in the energy transition in Canada. To do so, we have established trustworthy partnerships with the Quebec government, which has supported us since day one, and the Quebec company Lion Électrique, which manufactures our electric buses.
This lasting collaboration with our partners and with the communities allows us to be today the first private operator of electric school buses in North America, with a fleet of 31 electric buses. Convinced that this is the right direction for the health of our children and the future of public transit in Canada, our ambition is to electrify all of our school buses in Quebec by 2025!
operated by Transdev in Ontario, through our subsidiary Voyago.
Transdev operates school bus networks throughout much of Ontario.
With a fleet of more than 1015 vehicles , our 1120 employees, through our subsidiary Voyago, transport 42 000 students daily across Ottawa, London, Kitchener-Waterloo, Halton, York regions and East Ferris.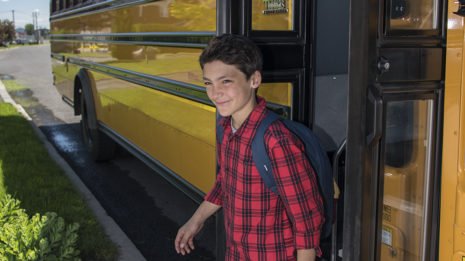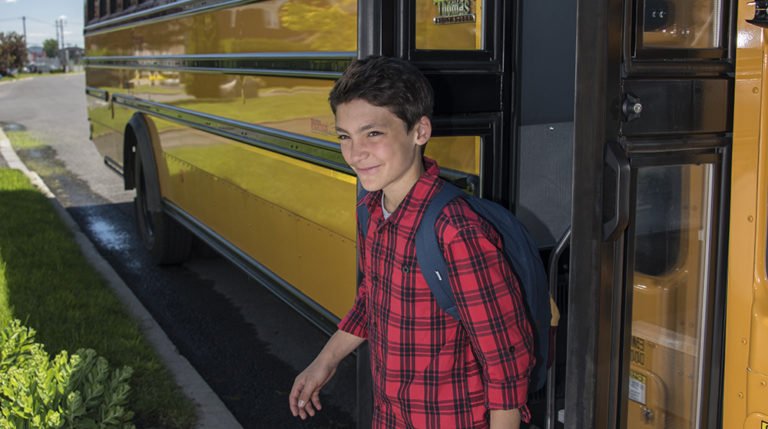 01
In Quebec, Transdev operates school bus services for the School Service Centres (Centre de services scolaires) of Hautes-Rivieres, Sherbrooke and Appalaches and Haut-Canton, Exo in Basses-Laurentides as well as for des Trois Lacs and Lester B. Pearson. Pioneering in the energy transition, Transdev has been the first large operator to massively deploy electric school buses in Quebec.
245 school buses and 250 dedicated employees to student transportation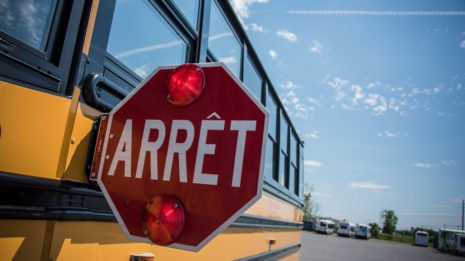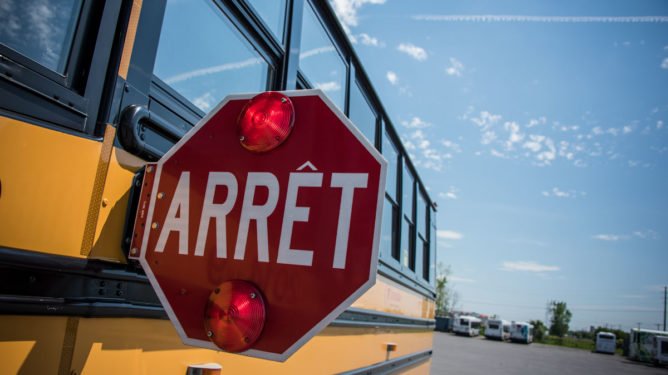 02
Contact mail
Fields marked with an asterisk are required.