100
cities and communities
served in Canada
of service to clients in Canada each year
We empower people's freedom to move in thousands of cities and communities around the world and connect people to their jobs, loved ones and communities. We employ a suite of systems, technology solutions and business processes to manage and assure safety, quality, and efficiency.
In Quebec and Ontario, we operate contracts for cities, public transit agencies, school boards and other clients.
Our more than 1,000 employees in Québec serve, among others, the metropolitan Montréal region, including St-Jean-sur-Richelieu, Sainte-Julie, Châteauguay, Chambly, Beloeil, Candiac and the Lower Laurentians.
In York, near Toronto, we are proud to operate a major urban transit contract with 160 buses and 360 employees. And, through our subsidiary Voyago, we also serve the communities of London, St. Thomas, Grand River, Woodstock, Chatham, Brockville and North Bay, just to name a few.
Key Contract Expansion in Montreal
Transdev Canada recently executed a major expansion in our St-Philippe division in Montreal, which has provided bus service to Roussillon for several years. In January 2019, the company began providing service to Le Richelain, after winning a competitive bid to manage a new contract for EXO.
This expansion added 1.5 million trips per year to our responsibilities, primarily to downtown and Longueuil. We expanded from 40 drivers to 110 and from 36 vehicles to 78. We are proud of our performance in this greatly expanded contract.
New app in Saint-Jean-sur-Richelieu
In 2017, in our Saint-Jean-sur-Richelieu contract, we worked with our client and launched a passenger app that provides travelers with real-time bus arrival information and shows the location of their bus on a map.
It has proven very popular with riders.
York
Transdev's business in Canada is focused on urban/suburban bus, school bus, paratransit, rail and express inter-city bus. In York, a suburb of Toronto in Ontario, Transdev operates 160 buses, carrying seven million passenger trips per year with 360 employees, traveling 800,000 km every month
These buses follow 33 routes that include school bus routes, express bus routes, municipal mass transit, as well as community bus routes.

For children and parents around the world, their school day begins with a great bus ride with a caring bus driver, who takes them to school and back safely and efficiently.
At Transdev, we are proud of the trust communities and school districts, across Canada, place on us to deliver safe, reliable and quality student transportation.
School services are a specific and crucially important activity for the mobility of the youngest citizens in a region. Every day, we transport more than 9,000 school children and students to their schools, middle schools or high schools. Well aware of our responsibility, we also ensure the optimization of school routes, information management, the driver-student relationship, the safety around and on board the buses and the quality of the bus stops in rural areas. We want to give children a positive first experience of public transport, in order to ensure that they continue to use public transport in the future.
operated by Transdev in Ontario, through our subsidiary Voyago.
transported every day in Canada by Transdev
Transdev operates school bus networks throughout much of Ontario. With a fleet of more than 600 vehicles, our 760 employees, through our subsidiary Voyago, transport 33,000 students daily across Ottawa, London, Kitchener-Waterloo, Halton and York regions.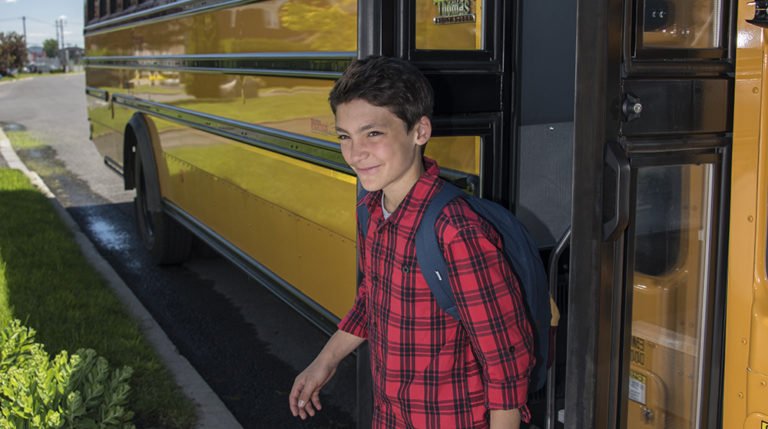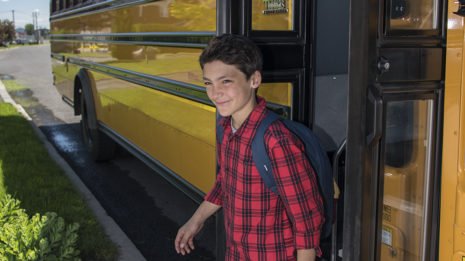 01
In greater Montreal, Transdev operates school bus service for the school boards (Commissions Scolaires) of Hautes-Rivieres, Sherbrooke and Appalaches and Haut-Canton, as well as for Exo in Basses-Laurentides.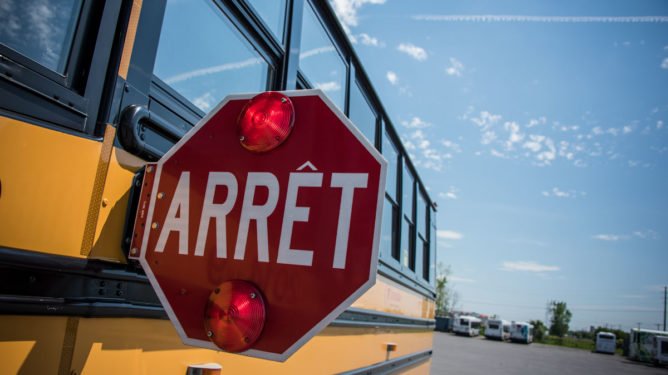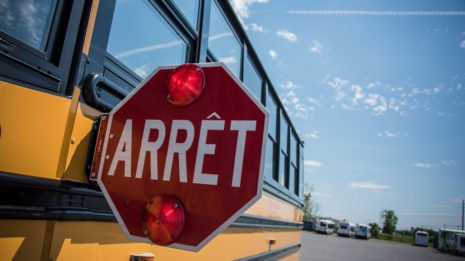 02
Contact mail
Fields marked with an asterisk are required.